Hannah Whitten's Fairytale Inspirations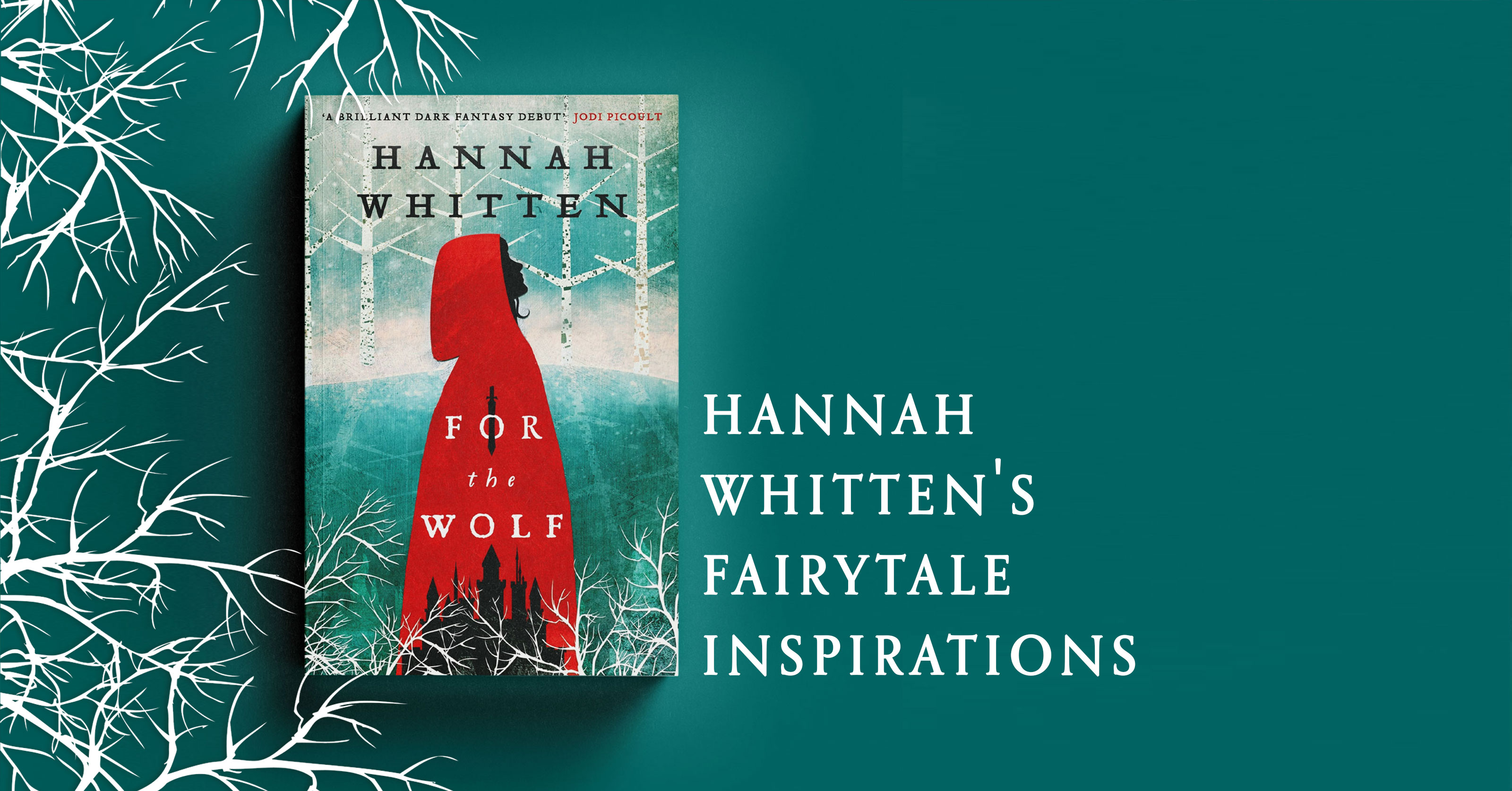 Most of my book ideas start out with taking something that already exists and twisting part of it. Wondering what might happen in a story if one seemingly tiny detail were different. And where I find most of these stories – most of these pieces to twist – is in fairytales.
While not all fairytales are universal – they vary by culture, region, religion, a whole host of other factors – the experience of having a set of stories that are familiar to you and to those around you is universal. And, I think, the experience of reimagining those stories is universal, too. As we grow, we want to recontextualise the things we grew up with; we want to poke at them and see if we can make such familiar things fit new paradigms, see if there are pieces of them we can carry with us.
That's basically what I did with For the Wolf – tried to take pieces of fairytales and remake them, twist them out of an outdated lesson and into something useful for me now.
I tried to come up with a way to list out all the different fairytale influences in Wolf, but really, the best way I can tell you about them is to tell you what part of the original tale I wrung out to make something new. Here goes:
BEAUTY AND THE BEAST: What if the beauty was the beastly one? What if that beastliness was something to embrace, rather than escape?
SNOW WHITE: what if Snow White and the 'evil' queen were one and the same? What if the queen had good reasons?
BLUEBEARD: What if Bluebeard was trying to save all those women, rather than being the cause of their demise?
LITTLE RED RIDING HOOD: what if there was no path to follow? What if Red had to make her own? And what if she wanted to bring the Wolf along?
I hope that these questions – these hidden through-lines of stories we all know – are things that can be meaningful to you, too. I know exploring them has been incredibly meaningful for me.
Grab yourself a copy of For the Wolf now:
by
Hannah Whitten
THE FIRST DAUGHTER IS FOR THE THRONE.
THE SECOND DAUGHTER IS FOR THE WOLF.

As the only Second Daughter born in centuries, Red has one purpose - to be sacrificed to the Wolf in the Wood in order to save her kingdom. Red is almost relieved to go. Plagued by a dangerous power she can't control, at least she knows that in the Wilderwood, she can't hurt those she loves. Again.

But the legends lie. The Wolf is a man, not a monster. Her magic is a calling, not a curse. And if she doesn't learn how to use it, the Wilderwood - and her world - will be lost forever.

Hannah Whitten's New York Times bestselling debut is a sweeping tale of love, legends and the secrets that hide beyond the trees.

'I loved it! I was completely swept away by the world-building, the characters, and the delicate gorgeousness of the writing! A brilliant dark fantasy debut' Jodi Picoult

'Dazzling . . . This is sure to enchant' Publishers Weekly (starred review)

'An unputdownable fairy tale that traces the boundaries of duty, love, and loss. A masterful debut from a must-read new voice in fantasy' Kirkus

'A glorious journey through woods deep and so very dark. A stunning debut' Erin Craig, author of House of Salt and Sorrow