PIATKUS BOOKS was founded in 1979 from the spare bedroom of Judy Piatkus' home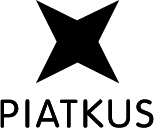 PIATKUS BOOKS was founded in 1979 from the spare bedroom of Judy Piatkus' home. Over the years, Piatkus became one of the UK's leading independent publishers of fiction and lifestyle titles. In 2007 it was acquired by Little, Brown where  it continues to bring a wonderful range of books to a wide readership. In 2014, Piatkus joined forces with Constable and Robinson to form PCR, a dedicated team of enthusiastic editors, publicists, marketers and salespeople committed to bringing success to our imprints and our authors. No matter the specific genre, every PCR book aims to deliver the very best of what the reader is seeking, be that escapism from everyday life or practical solutions to problems in the real world.
At Piatkus, our non-fiction lifestyle list covers the areas of health, mind, body and spirit, self-help, business, personal development, parenting, popular psychology and all the topics that interest people in their daily lives. We excel in publishing international authorities and experts in their fields, including Professor Mark Williams and Dr Danny Penman, the authors of Mindfulness, Jon Kabat-Zinn, Sarah Ockwell-Smith, and business authors like David Allen and Richard Koch.
Piatkus is known for its wide variety of genre fiction, which includes all kinds of romance, paranormal, fantasy, historical fiction and suspense. The list also includes some of the biggest names in popular fiction including Nora Roberts and J.D. Robb, J.R. Ward, Charlaine Harris, Christina Lauren, Christine Feehan and Jennifer Weiner. Piatkus fiction is also responsible for discovering and publishing sophisticated debut talent. Our successes include launchingRosamund Lupton, the Sunday Times bestselling author of Sister, Lisa Ballantyne, top ten bestselling author of The Guilty One, Saskia Sarginson, author of The Twins and most recently Emma Rous, bestselling author of The Au Pair.