A leading non-fiction imprint home to million-copy bestsellers, must-reads and books that make things happen.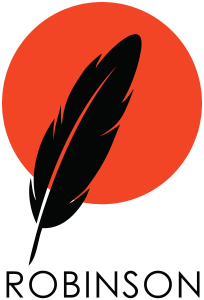 Robinson is an imprint of three parts: a major commercial non-fiction list launching in 2023, market-leading Robinson Psychology and our practical How To and cookery list.
Our books all help you DO, THINK, FEEL. We are the imprint of Sunday Times bestselling air fryer cookery, of world-renowned Mindset and the successful Overcoming series, and – in 2023 – we launch the home of books that will drive conversations, open eyes to extraordinary lives and lead trends. Our authors are million-copy bestsellers, top specialists and academics, change-makers, incredible storytellers and influencers.
ROBINSON
Publishing books that illuminate extraordinary life stories, lead cultural conversations, open doors to big subjects and entertain along the way. From fresh perspectives in pop culture, science, nature and true crime, to powerful memoir and talking-point ideas, this is the commercial heartland of Robinson. The first title announced is Sunday Times bestselling The Patchwork Family by Rachaele Hambleton.
HOW TO and COOKERY
Robinson's How To list offers practical, inspiring, bestselling guides to just about anything that anyone might want to do, from writing a wedding speech to learning to read music, and from training your dog to managing your money. We have books on everything from cookery, gardening, health and parenting to creative writing, property investment and do-it-yourself legal guides. Each book is written by an expert you can trust, to inspire as well as instruct. Recent stand-out titles include How to Raise the Perfect Dog by Adam Spivey and Cory Althoff's The Self-taught Programmer.
Cookery titles published by Robinson include Cook This Book by Molly Baz, The Seasonal Baker by Michelle Evans-Fecci, Taste Kitchen: Asia by Philli Armitage-Mattin, The Green Batch Cook Book by Sam Gates; specialist medicinal cookery titles such as Donna Crous's A Healthier Family for Life; and cooking appliance recipes books The Everyday Family Air Fryer Cookbook and Comfort Food From Your Slow Cooker.
ROBINSON PSYCHOLOGY
The Robinson Psychology list publishes the very best evidence-based titles by expert authors in the fields of self-help and popular psychology. Our self-help publishing includes the authoritative Overcoming series, which provides guidance on using cognitive behavioural therapy to overcome a comprehensive range of emotional and psychological difficulties, and also includes titles covering parenting issues and ways to live well with physical problems. Other books cover a range of other effective therapies from mindfulness to compassion-focused therapy to acceptance and commitment therapy. Our range of popular psychology books focus on providing proven benefits to the reader, best embodied by Carol Dweck's phenomenal bestseller Mindset.