The bestselling Chocolate Lovers' quartet by Carole Matthews to be reissued and turned into a new musical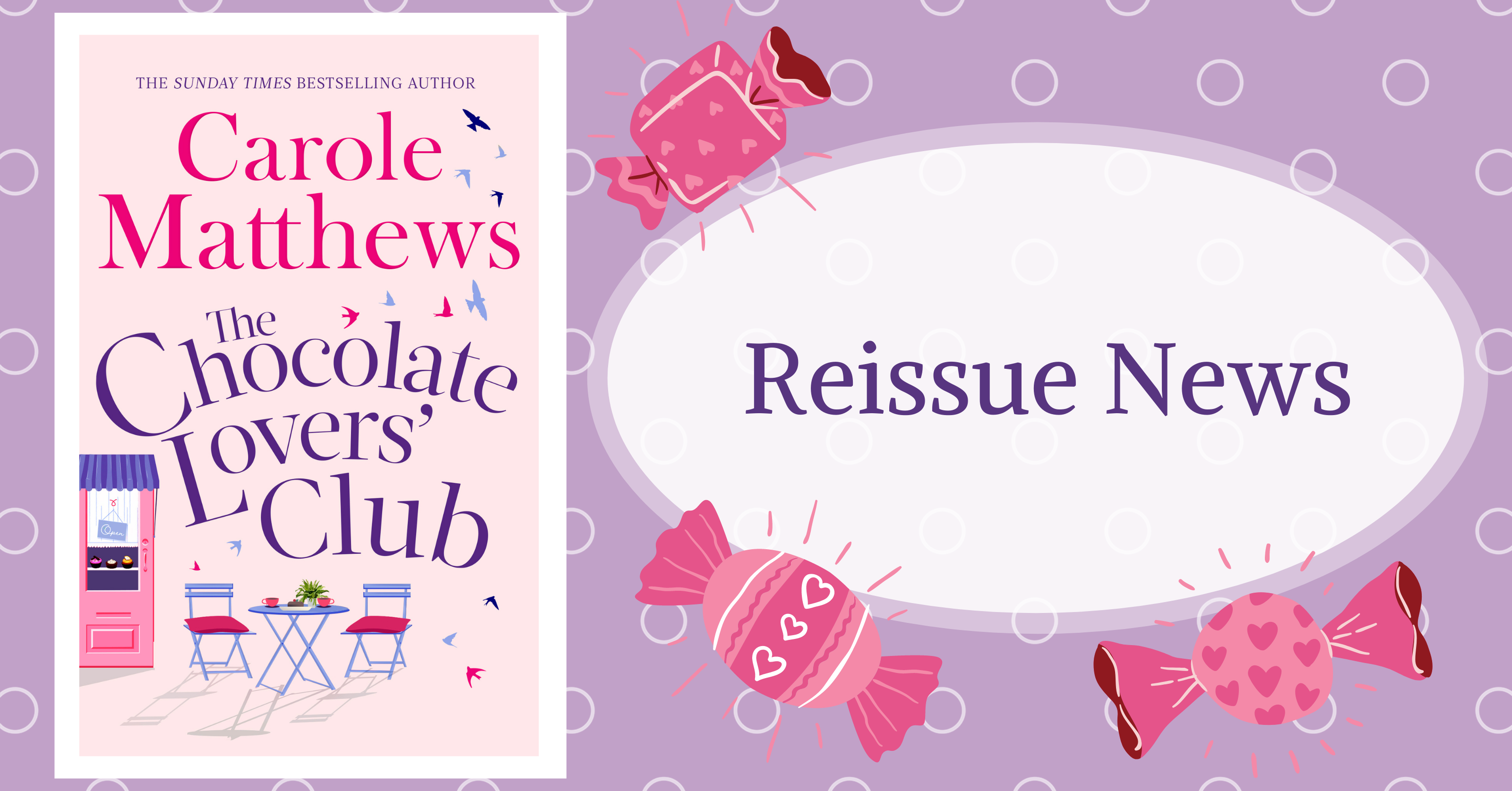 Following the success of winning Romantic Comedy Novel of the Year Award for Sunny Days and Sea Breezes, publishing into paperback this May, Sphere have announced plans to reissue the bestselling Chocolate Lovers' series by Sunday Times bestseller Carole Matthews, in digital this spring, followed by the paperbacks later in the summer.
The Chocolate Lovers' series, which includes The Chocolate Lovers' Club, The Chocolate Lovers' Diet, The Chocolate Lovers' Christmas and The Chocolate Lovers' Wedding were published between 2007 and 2013 and have sold over 480,00 copies across all editions with a value of £800,000 through bookscan.
Sphere Executive Publisher Catherine Burke said, 'Publishing Carole's novels is a joy and seeing her rewarded for her wonderful writing by the RNA last month was very special indeed. We also know that the Chocolate Lovers' quartet is a firm favourite with Carole's fans and ahead of a repackage of Carole's entire backlist, we are thrilled to kick everything off with this glorious quartet, which has all been masterminded in-house by Commissioning Editor Bec Farrell and Senior Designer Siobhan Hooper.'
Sphere have also announced that a musical based on The Chocolate Lovers' Club is currently in development, with a script by Simon Warne and music and lyrics by composer Alexander S. Bermange.
Carole Matthews said, 'There are some characters you can never let go of and the woman of The Chocolate Lovers' Club are always on my mind, so it's wonderful to see them out in the world again. As a big fan of musical theatre, I'm equally thrilled that these funny and feisty women may one day come to life on stage.'
The ebook edition of The Chocolate Lovers' Club, the first in the series, is currently in promotion and priced at 99 for the whole of April. Carole Matthews' brand-new paperback, Sunny Days and Sea Breezes publishes on 27th May 2021 and recently won the RNA Romantic Comedy Novel of the Year award.