Dialogue Books: The Women Who Inspire Us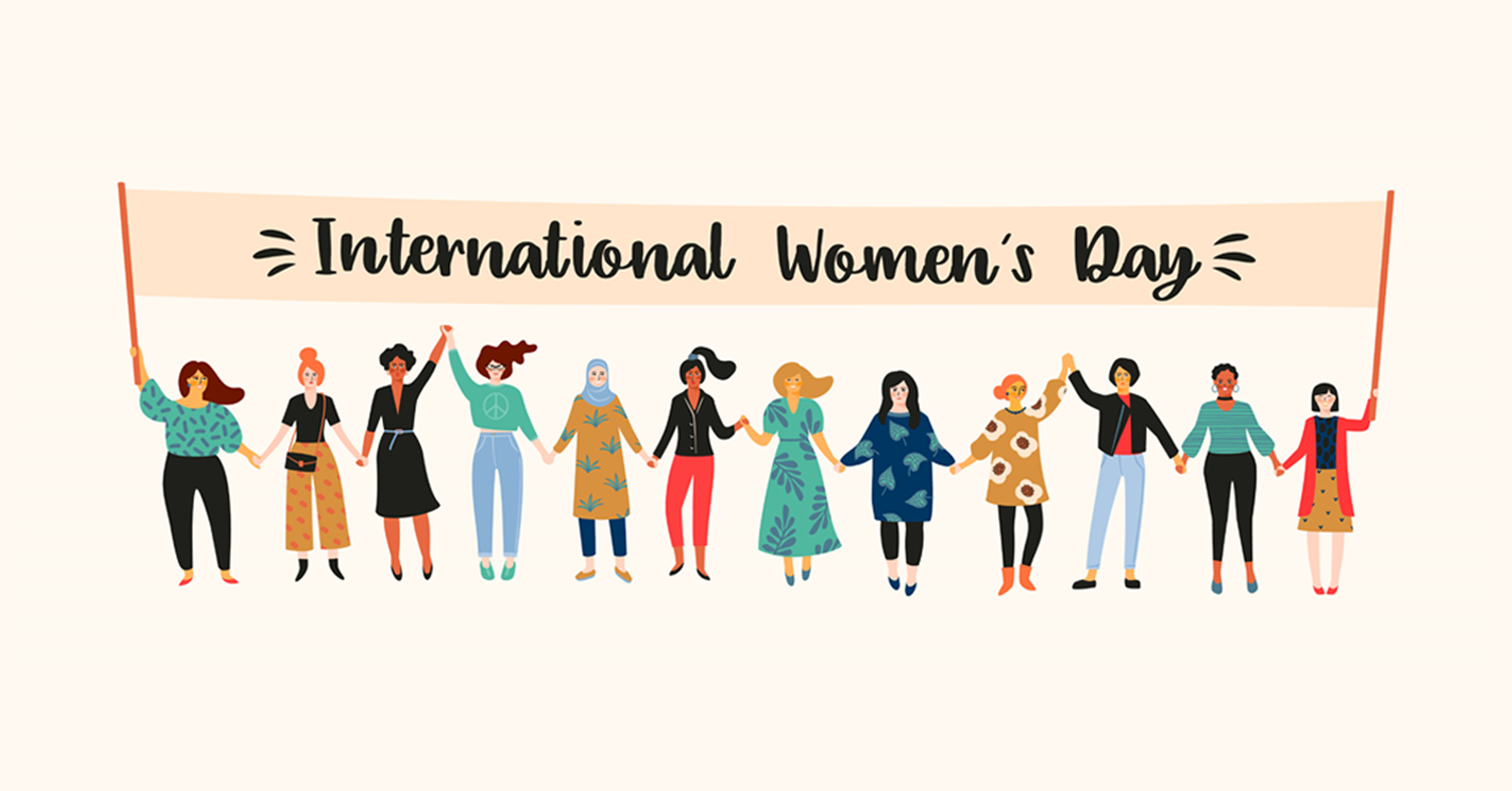 This International Women's Day the theme is #ChooseToChallenge, so we invited some Dialogue authors to share stories of women who challenge conventions and inspire them.
NANA DARKOA SEKYIAMAH
Professor Sylvia Tamale of Uganda has broken many boundaries. She is the first woman Dean of Law at Makerere University in Uganda. She has done groundbreaking research and writing around sex and sexuality, and edited the African Sexuality Reader. She is an African Feminist whose commitment to feminist and queer struggles remains a constant inspiration to me. Her work makes the world a better place for me, and so many African feminists around the world.
Photo Credit: African Feminist Forum
KIT FAN
Ann Hui, who received the Honorary Golden Lion for Lifetime Achievement at last year's Venice International Film Festival, is one of the most daring female artists in Asia who has broken narrative boundaries and challenged cinematic conventions.
Her films confront controversial social issues in Hong Kong, capturing the fragility, strength, and dignity of female characters in the vast historical tapestry of modern China, from her early works such as Boat People (1982) about Vietnamese refugees to Love in a Fallen City (1984) about the life of a divorcee during the Japanese invasion.
She has put the protean voices of women on the centre stage, in unlikely comedy such as Summer Snow (1995) about a housewife in her forties supporting her father-in-law suffering from Alzheimer's disease, or in a poignant political drama Ordinary Heroes (1999), based on real-life stories about a young woman recovering from amnesia and recalling the social protests against the British colonial government in 1970s-80s through to the tragedy at Tiananmen Square.
In every frame, character, and plot, Hui portrays the human scale and their conflicting environment as moving and modest as Yasujirō Ozu.  Her films explore social taboos often entrenched in Asia, such as same-sex lovers starting families in All About Love (2010), or the complex relationship an elderly female servant and the boy she brought up in A Simple Life (2011), a heartbreaking story about aging, dependence, and care.
In 1997, the year of the Handover, I turned eighteen, and after devouring Hui's films, I aspired to be a film director and went on a short course taught by her. In the class, I remembered her humility spiced with humour, her pragmaticism that helped her sail in the male-dominant industry, and her artistic pulse intimately linked to the love of Hong Kong and the people. There was no film-school in the city, and I failed to get into journalism, so I held my dream at arm's length and decided to study literature at the University, what Hui had done. Looking back, my debut novel Diamond Hill was undoubtedly influenced by Hui's films.
Hui once said, 'my identity as a woman does not mean feminism, but a way of thinking and a perspective of looking at the world.'  Fearless inventive, Hui's genre-bending works cover literary adaptations (most notably Eileen Chang's novels), martial arts blockbusters, historical epics, pseudo-documentaries, romantic comedies, and classic Asian thrillers.  Her recent films continue to be dazzling artistic firework displays: The Golden Era (2014), a biographical drama about Xiao Hong, the legendary female writer in the Republic of China, and Love After Love (2020), about a female immigrant from Shanghai entering the corrupted life of colonial Hong Kong, which was screened at the Venice Film Festival with critical acclaim.
BUKI PAPILLON
I discovered Octavia Butler's books at a time when, living in the USA, I'd unconsciously begun to internalize the prevailing view that Black people did not get to write within certain genres or publish certain types of stories, especially while centering a Black woman protagonist. Reading the 'Xenogenesis' trilogy blew my mind and evicted that ludicrous idea. I promptly inhaled everything she had to say about life and writing, and related so hard to it all – how, growing up, she'd constantly wanted to disappear into some fantastic other-place, how she "hid out in a big pink notebook" and made herself a universe in it – that it felt like consulting some powerful grimoire on how to be.
Her portrayal of Black women has been a beacon for me. She surveyed the landscape, noted what was missing, and proceeded to create it. I read the missives she wrote to herself; motivational notes, words of wisdom, goals she intended to achieve – including her intention to pay forward any success by creating opportunities for other Black writers. I absorbed her manner of encouraging the writer within, and frequently leave heartening notes and messages all over my walls, stuck to my laptop, in reminders on my phone. 'Future Me' is always grateful to find them, especially when I'm struggling.
Octavia Butler set out intentionally to shape the imagination of her readers, to change their perceptions. Her treatment of power and gender and hierarchy provoked deep thought and sparked an awakening in me to attempt the same with my words. She wrote from the perspective of a specific history and culture and background but resisted limitations of any kind. Her oeuvre reconfigured the world's viewpoint on whatever topic she chose to address. She once said, "I was attracted to science fiction because it was so wide open. I was able to do anything and there were no walls to hem you in and there was no human condition that you were stopped from examining."
In particular, I took to heart her advice to "tell stories filled with facts." Many of her works center courage and the will to survive and even excel under harsh circumstances. My book, An Ordinary Wonder is a challenging but heartwarming literary coming-of-age fiction about siblings and family and love, about the ways our beliefs are shaped by culture and myth and tradition, and about the courage it takes to be yourself. It centers a Yoruba person experiencing prejudices and misperceptions around her gender identity and the natural variations in anatomy that sometimes arise from being intersex, while aiming to achieve her own hopes and dreams. It invites you to immerse yourself in the art, songs, poetry, and – my favorite – the proverbs, of Nigerian and African cultures. I hope this inspires you to buy An Ordinary Wonder and I hope you enjoy!
PAUL MENDEZ
This might sound obvious, but I wouldn't be where I am today without certain people in my life, and it's important to celebrate them as women, because I was raised in an environment that devalued women, who in turn sometimes devalued themselves. I was not taught any woman's writing at school or in the Bible, but my journey as a writer began when I read The Secret History by Donna Tartt when I was 20; Zadie Smith, Toni Morrison, Andrea Levy and Diana Evans were among my influences as I began writing fiction fifteen years later.
Anyone who knows me knows that Beyoncé has been my northern star for my whole adult life; we are the same age and I feel as if I've grown up with her (shoutout to Kelly and Michelle!) Solange's most recent album, When I Get Home, was released on the same weekend I handed in Rainbow Milk – to my dear friend and publisher, Sharmaine Lovegrove –via email on my first trip to New York, and in examining nostalgia for her home city, perfectly matched the sense of "looking back" I'd tried to capture.
Bernardine Evaristo, Sally Rooney and Penelope Fitzgerald, with their bone-clean sentences and decisive statements, helped me to see where I might strip back where I'd overwritten, and without Bernardine's support and backing, my novel might not have found all the readers it has.
Women are my literary and screenwriting agents, my publicists, my publishers, my copy editors, my translators, my production colleagues. Over the last year we've seen them do what they were always doing before we saw their Zoom backgrounds – raising children, teaching full-time, writing prize-winning novels, using their voices to create the change they want to see.
Before all this, without my late grandmother, who stepped in when things were difficult with my immediate family, I might have drifted away. So, it's important that I acknowledge, honour and celebrate the women in my life whom I love and have, from near or far, loved me; from friends, to family, to superstars – Naomi, Missy, Mary, Mariah, Lauryn, Brandy, Monica… I could go on and on.
Check out recent & upcoming publications from authors featured here . . .