Read an extract from Private Scandals by Nora Roberts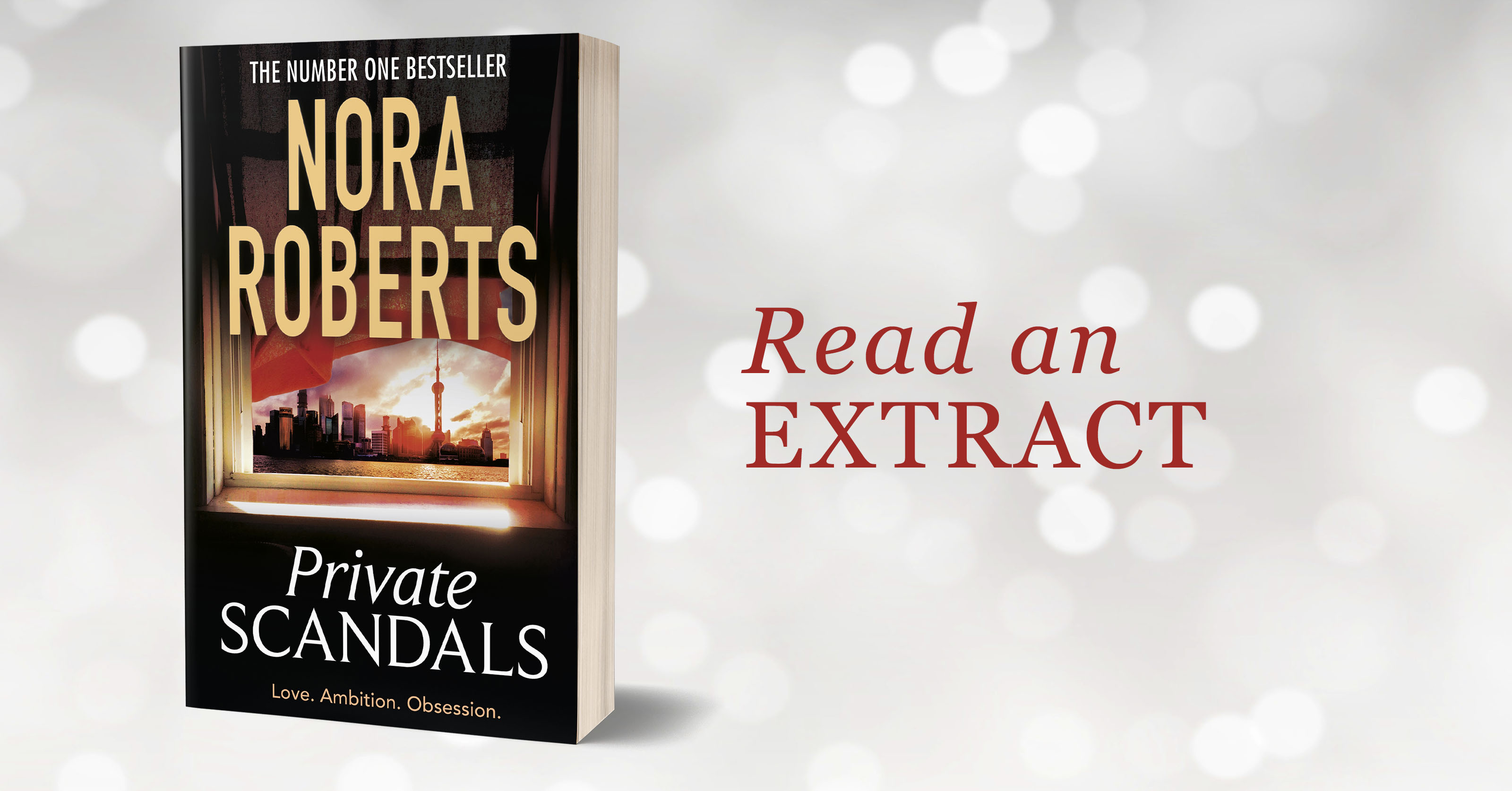 Private Scandals by Nora Roberts
Chicago, 1994

It was a moonless midnight in Chicago, but to Deanna, the moment had all the makings of High Noon. It was easy to see herself in the quietly dignified, stalwart Gary Cooper role, preparing to face down the canny, vengeance-seeking gunslinger.

But damn it, Deanna thought, Chicago was her town. Angela was the outsider.

It suited Angela's sense of the dramatic, Deanna supposed, to demand a showdown in the very studio where they both had climbed ambition's slippery ladder. But it was Deanna's studio now, and it was her show that garnered the lion's share of the ratings points. There was nothing Angela could do to change that, short of conjuring up Elvis from the grave and asking him to sing "Heartbreak Hotel" to the studio audience.

A ghost of a smile flitted around Deanna's lips at the image but there wasn't much humor in it. Angela was nothing if not a worthy opponent. Over the years she had used gruesome tactics to keep her daily talk show on top.

But whatever Angela had up her sleeve this time wasn't going to work. She had underestimated Deanna Reynolds. Angela could whisper secrets and threaten scandal all she wanted but nothing she could say would change Deanna's plans.

Click here to read the rest of the prologue and first chapter of Nora's bestselling novel Private Scandals.

Deanna Reynolds has everything mapped out: her dream job, her dream life. A talented TV journalist, she is determined to make it big on her own terms. But in a world of public smiles and private feuds, Deanna has attracted some dangerous enemies - including her old mentor, the brilliant but emotionally manipulative Angela Perkins.

As Deanna's star rises, she is flung together with Finn Riley, the network's most charismatic journalist. Finn is instantly attracted to Dee - but he is also Angela's ex-lover. As sparks fly between Finn and Deanna, Angela plots her revenge. But there is an even darker obsession growing in the shadows - and no one is safe.

Filled with intense passions, dark obsessions and bitter feuds, Private Scandals is pure, addictive pleasure.