An extract from Hidden Riches by Nora Roberts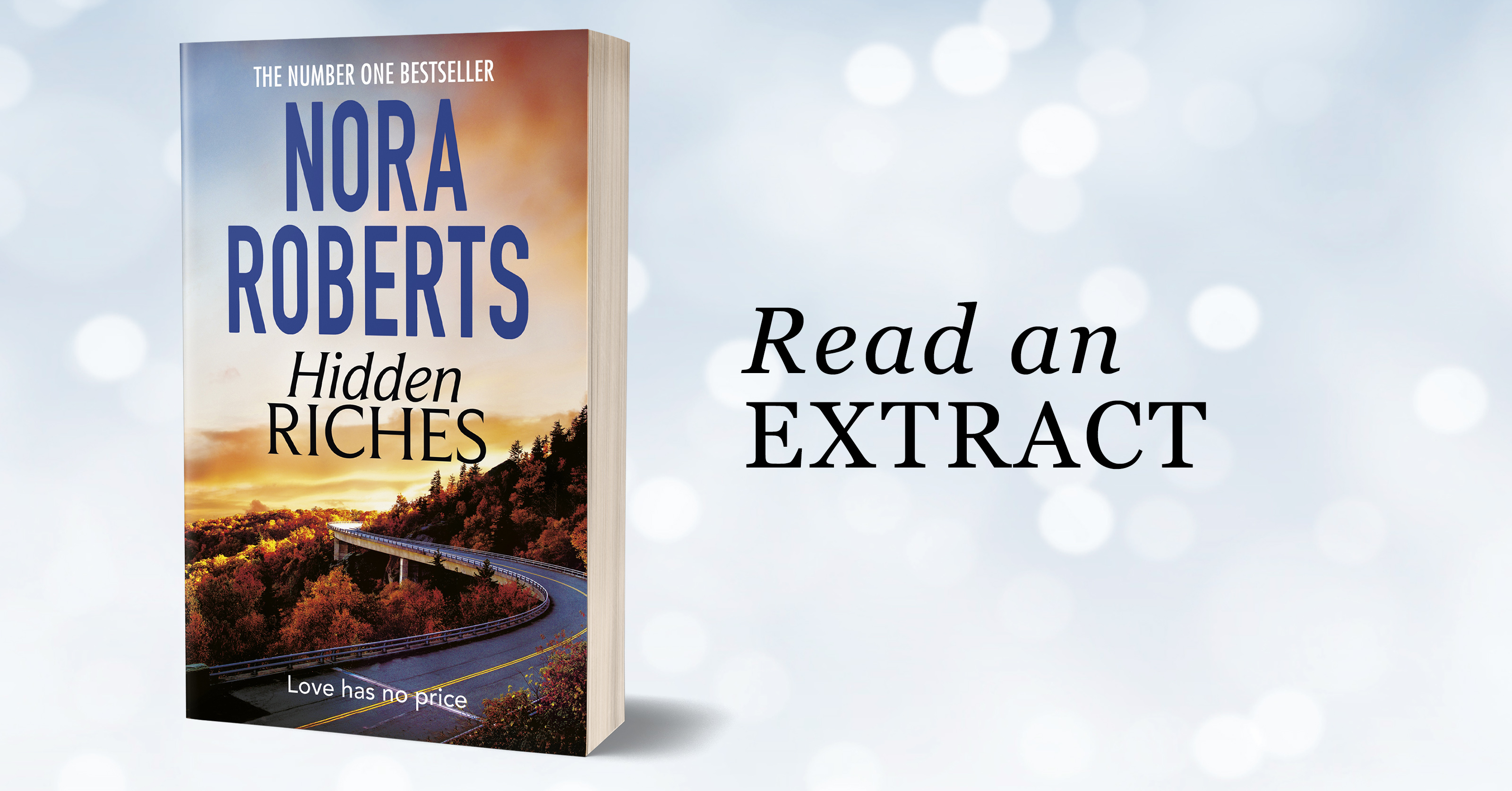 Hidden Riches by Nora Roberts
Prologue 
He didn't want to be there. No, he hated being trapped in the elegant old house, prodded and pinched by restless ghosts. It was no longer enough to shroud the furniture in dust covers, lock the doors and walk away. He had to empty it and, by emptying it, purge himself of some of the nightmares.
"Captain Skimmerhorn?"
Jed tensed at the title. As of last week he was no longer captain. He'd resigned from the force, turned in his shield, but he was already weary of explaining it. He shifted aside as two of the movers carried a rosewood armoire down the staircase, through the grand foyer and out into the chilly morning.
"Yes?"
"You might want to check upstairs, make sure we got everything you wanted put in storage. Otherwise, looks like we're all done here."
"Fine."
But he didn't want to go up those stairs, walk through those rooms. Even empty they would hold too much. Responsibility, he mused as he reluctantly started up. His life had been too crowded with responsibility to ignore one now.
Click here to continue reading the prologue from Nora Robert's bestselling novel Hidden Riches.
Creative and spontaneous, antiques dealer Dora Conroy has an infectious enthusiasm for life. She also has an eye for quality, and her gorgeous shop in Philadelphia is overflowing with fascinating finds. But when - on impulse - she buys a few curiosities at auction, she gets a lot more than she bargained for. Because Dora doesn't realise she has brought home a priceless cache of treasure: a collection that one ruthless criminal is determined to make his own - whatever the cost . . .

Caught up in a deadly chase, Dora turns in desperation to her new neighbour, ex-cop Jed Skimmerhorn. Jed, struggling with a personal tragedy, has no wish to jump back into the line of fire. But there is something irresistible about Dora . . . As Jed and Dora fight their growing attraction, they must work out what they value the most, before it's too late.