Why I Love Indie Bookshops by Dervla McTiernan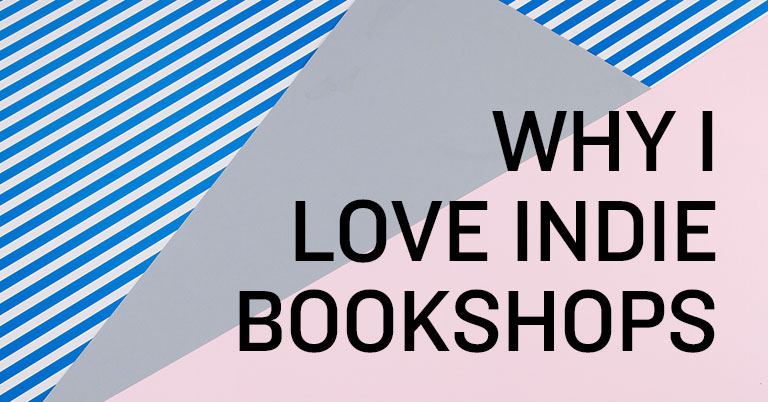 Why I Love Indie Bookshops
by Dervla McTiernan
I grew up loving books, loving stories, though I had access to very few of them. I had three older siblings, and three younger, so when I was very small my books were dog-eared, well-loved (and by loved I mean crayoned) picture books, usually with at least a few pages missing or shredded. When I was older I mostly read my brothers' beloved and battered paperbacks. Their taste ran largely to science fiction and fantasy, which was convenient, as so did mine. I started babysitting for the neighbours' kids when I was eleven years old (you could do that back in the day) and I earned my first money. Five Irish pounds per night was the going rate. Even in the late eighties, that was cheap, but hey, at eleven, I didn't have many options.
Luckily for me five pounds was also about the going rate for a paperback at the time, so suddenly I could buy my own books. And boy did I. Trips to the bookshop were not a regular occurrence (nor were babysitting gigs, unfortunately) so by the time I got to go I would usually have saved up enough for two or even three books. I bought the Davids (Gemnell and Eddings), Anne McCaffrey and Raymond Feist, Margaret Weiss and Tad Williams, and every Terry Pratchett I could get my hands on. I never spoke to a bookseller though. I didn't think you could do that, you see. I didn't realise it was an option. I just browsed the shelves, found a book that appealed, and brought it home.
And you know what? I did all right. No one directed my reading. I didn't have a parent leaning over my shoulder, directing me to reading that might teach me something, or, god forbid, stretch me. I just read what I loved, and loved what I read and I built a life-long passion. So I don't have any regrets, exactly. But I look back now and think I may have missed a trick. I could have spoken to those booksellers and maybe been introduced to books and writers even more fall-in-lovable (Phillip Pullman anyone?).
Because here's the thing. Booksellers aren't your high-school English teacher, and they're not your parent. They don't care about educating you. If you're lucky, and you find a good one, they're basically your best mate who loves books just as much as you do … and is always one book ahead. Talk to a bookseller and they'll knock your socks off with their passion and knowledge and their willingness to share. Talk to a bookseller and they'll give it to you straight, too. You won't get publisher hype and you won't get anonymous reviews with dodgy provenance.
So why do I love indie bookshops?  I love them because they're filled with books, books curated by people with passion and knowledge and individuality. Books that fill me with joy and spark my imagination.
I love them because they're home to booksellers.
Discover Dervla's latest novel:
'A truly fine police procedural' - IRISH INDEPENDENT
'Utterly compelling' - JANE CASEY
'A superbly paced, engaging read' - WOMAN'S WAY

BRILLIANCE CAN BE DEADLY . . .

When Detective Cormac Reilly's girlfriend Emma stumbles across the victim of a hit and run early one morning, he is first on the scene of a murder that would never have been assigned to him.

The investigation promises to be high profile and high pressure: the dead girl is carrying an ID, that of Carline Darcy, heir apparent to Ireland's most successful pharmaceutical company. Darcy Therapeutics has a finger in every pie, including the laboratory where Emma works.

As Cormac investigates, evidence mounts that the death is linked to the lab and, increasingly, to Emma herself. Cormac is sure she couldn't be involved, but how well does he really know her? After all, this isn't the first time Emma's been accused of murder . . .

******

Praise for Dervla McTiernan's debut novel, THE RUIN:

'Dervla McTiernan is a future star of the genre' CHRIS BROOKMYRE

'Cormac Reilly is a brilliant new character' SAM BLAKE

'Brilliantly crafted . . . incredibly real-feeling characters. An absolute treat!' SUNDAY MIRROR

'An exciting new voice in Irish noir' SUNDAY TIMES

'Corruption, clandestine cover-ups and criminal conspiracy ... as moving as it is fast-paced' VAL McDERMID

'Loved THE RUIN by Dervla McTiernan. A compelling story with beautifully drawn characters I really cared about' LAURA MARSHALL

'Absolutely brilliant. Wonderful characters, authentic setting, and a sublime, twisty plot' IRISH EXAMINER

'Heartbreaking and heart-stopping' CAZ FREAR

'THE RUIN is as convincing as it is multi-layered, as compelling as it is complex . . . Dervla is a future star of the genre' CHRIS BROOKMYRE

'Fans of Tana French will love McTiernan's expertly plotted, complex web of secrets that refuse to stay hidden' KAREN DIONNE

There are not many books that will keep me reading from start to finish but Dervla McTiernan's THE RUIN did just that . . . An excellent story, very well written . . . this one was a winner for me! ALEX GRAY

'Loved every page . . . Cormac Reilly is a brilliant new character, so real you can hear his footsteps on the stairs. Utterly gripping, brilliantly executed story' SAM BLAKE

'Intelligent, compassionate and believable' SINEAD CROWLEY