The Heavy playlist by Dan Franklin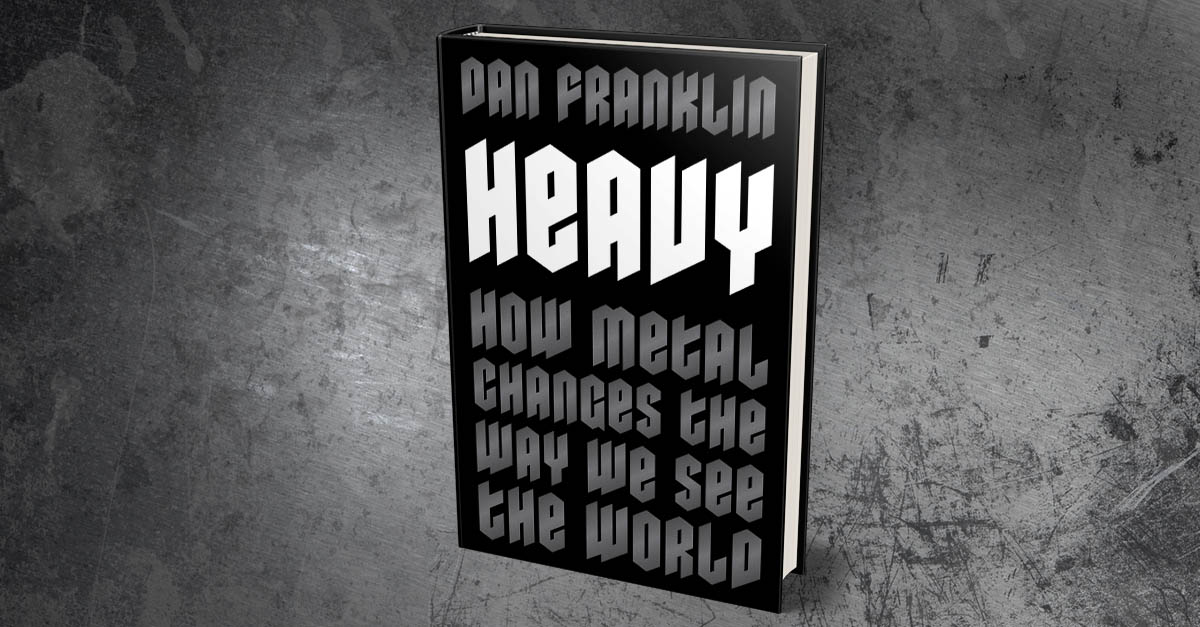 This playlist is a sonic journey through Heavy: How Metal Changes the Way We See the World. It follows the narrative pathway of the book, but I've been disciplined and limited it to one song per band.
Broadly speaking, the book's first half looks outward, with songs that filter our experience of the world: Machine Head taking on the siege of Waco with 'Davidian'; Metallica's gleeful blazing through the nuclear era in 'Fight Fire With Fire'; Venom Prison's 'Perpetrator Emasculation' savaging misogynistic culture; and Sleep's sci-fi stoner-anthem 'Dopesmoker', which is over an hour long (!)
Then we journey inward with Tool's transcendent 'Lateralus' and Sunn O)))'s 'My Wall'. The playlist also takes in the nu-metal schism that took place in late-nineties metal, culminating in masterpieces by Slipknot and System of a Down. After reclaiming the heavy heritage of grunge, it lands with the legacy of Iron Maiden and 'Where Eagles Dare'.
Ultimately, it's a personal list of songs. The main criteria for choosing something was that I had to love it. There are very popular bands here and also many lesser-known groups I wanted to highlight. Ultimately, there are lots of absences. But I hope that some, and maybe all, the songs on the playlist resonate with readers and impart something of the power and magic of heavy music.
'A weighty discussion of metal, for both passionate fans and neophytes' Guardian

'Heavy opens an ornate portal into a murky subculture, illuminating the marginalia as well as the big beasts' Sunday Times

What exactly is heavy metal music? How deep do its roots go?

Long established as an undeniable force in culture, metal traces its roots back to leather-clad iron men like Black Sabbath and Judas Priest, who imbued their music with a mysterious and raw undercurrent of power.

Heavy unearths this elusive force, delving deep into the fertile culture that allowed a distinctive new sound to flourish and flaying the source material to get to the beating heart of the music. From the imminent threat of nuclear apocalypse that gave rise to Metallica's brand of volatile thrash metal to Bloodbath and Carcass, the death metal bands resurrecting the horror of medieval art.

But there are always more lines to be drawn. Cradle of Filth and Ulver trade in the transgressive impulses of gothic literature; Pantera lay bare Nietzsche's 'superman'; getting high leads to the escapist sci-fi dirges of Sleep and Electric Wizard; while the recovery of long-buried urns in the seventeenth century holds the key to the drone of Sunn O))).

Dissecting music that resonates with millions, Heavy sees Slipknot wrestling with the trauma of 9/11, Alice in Chains exposing the wounds of Vietnam and Iron Maiden conjuring visions of a heroic England. Powerful, evocative and sometimes sinister, it gives shape and meaning to the terrible beauty of metal.