Rights Fiction Book of the Month | May 2019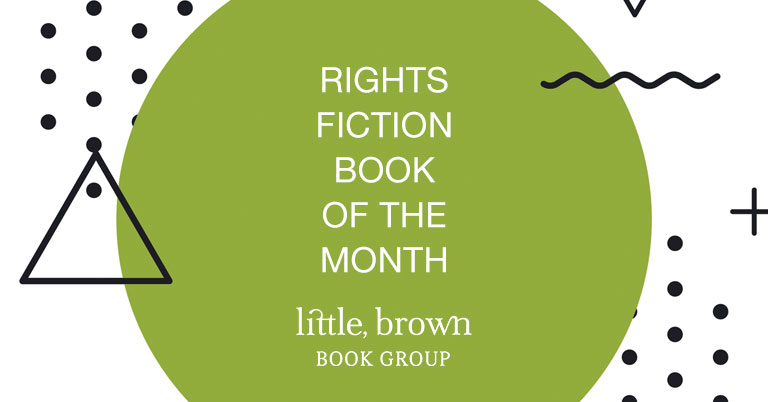 This May the L,BBG Rights team are particularly excited about The Book Club by C. J. Cooper.
Hungarian rights have been sold to Nouvion Trade.
'I raced through it - edgy, tense' Harriet Tyce, author of Blood Orange

'I for one am terrified of the woman next door!' Louise Candlish, author of Our House

'Dark, twisty, claustrophobic' Jo Spain, author of Six Wicked Reasons

'Gripping' Lisa Ballantyne, author of The Guilty One
_______________

EVERYONE IS KEEPING A SECRET. ONE OF THEM IS MURDER.

The book club was her idea, of course.

It was her way into our group. A chance to get close.

I knew from the day she arrived that she couldn't be trusted.

And I was right.

Alice didn't come to the village for peace and quiet.

She came for revenge.
_______________

READERS ARE HOOKED ON THE BOOK CLUB:

'Couldn't put it down! Brilliant read from start to finish . . . If you love a gripping read this is the book for you'

'Seriously page-turning, totally gripping . . . the twist at the end really surprised me'

'Get your book club to read The Book Club!'

'Wow, what a page turner. Had trouble sleeping because I wanted to finish this book so much'

'Captivating . . . full of teasing clues, dark humour, and brilliantly observed characters'

'So creepy and gripping and brilliant!'

'Excellent. One of the best psychological thrillers . . . Superb characterisation and a plot that you won't untangle easily'

'This is a thrilling read . . . found it hard to put down once I'd started'

'Wow! Such addictive reading!'

'Loved this book. Just as you think you know where it's leading, it sets doubts in your mind and keeps you guessing'

'Gripping to the last page . . . I couldn't put it down!'

'A great book that keeps you guessing'
Click here to find out how to contact the team for more information.