Black History Month 2023
Black History Month is a momentous occasion to recognise and celebrate the invaluable contributions of black people from the African Diaspora to society. It also serves as an opportunity to inspire and empower future generations.
Visit BlackHistoryMonth.Org.uk to learn more.

The Black Angels by Maria Smilios
New York City, 1929. A sanatorium, a deadly disease, and a dire nurse shortage.
So begins the remarkable true story of the Black nurses who helped cure tuberculosis, one of the world's deadliest plagues, told alongside the often strange chronicle of the cure's discovery.
During those dark pre-antibiotic days, when tuberculosis killed 1 in 7 people, white nurses at Sea View, New York's largest municipal hospital, began quitting. Desperate to avert a public health crisis, city officials summoned Black southern nurses, luring them with promises of good pay, a career, and an escape from the strictures of Jim Crow. But after arriving, they found themselves on an isolated hilltop in the remote borough of Staten Island, yet again confronting racism and consigned to a woefully understaffed facility, dubbed 'the pest house' where 'no one left alive'.
Spanning the Great Depression and moving through World War II and beyond, this story follows the intrepid young women, the 'Black Angels', who, for twenty years, risked their lives working under dreadful conditions while caring for the city's poorest – 1,800 souls languishing in wards, waiting to die or become 'guinea pigs' for experimental (often deadly) drugs. Yet despite their major role in desegregating the NYC hospital system – and vital work in the race for the cure for tuberculosis and subsequently helping to find it at Sea View – these nurses were completely erased from history. The Black Angels recovers the voices of these extraordinary women and puts them at the centre of this riveting story celebrating their legacy and spirit of survival.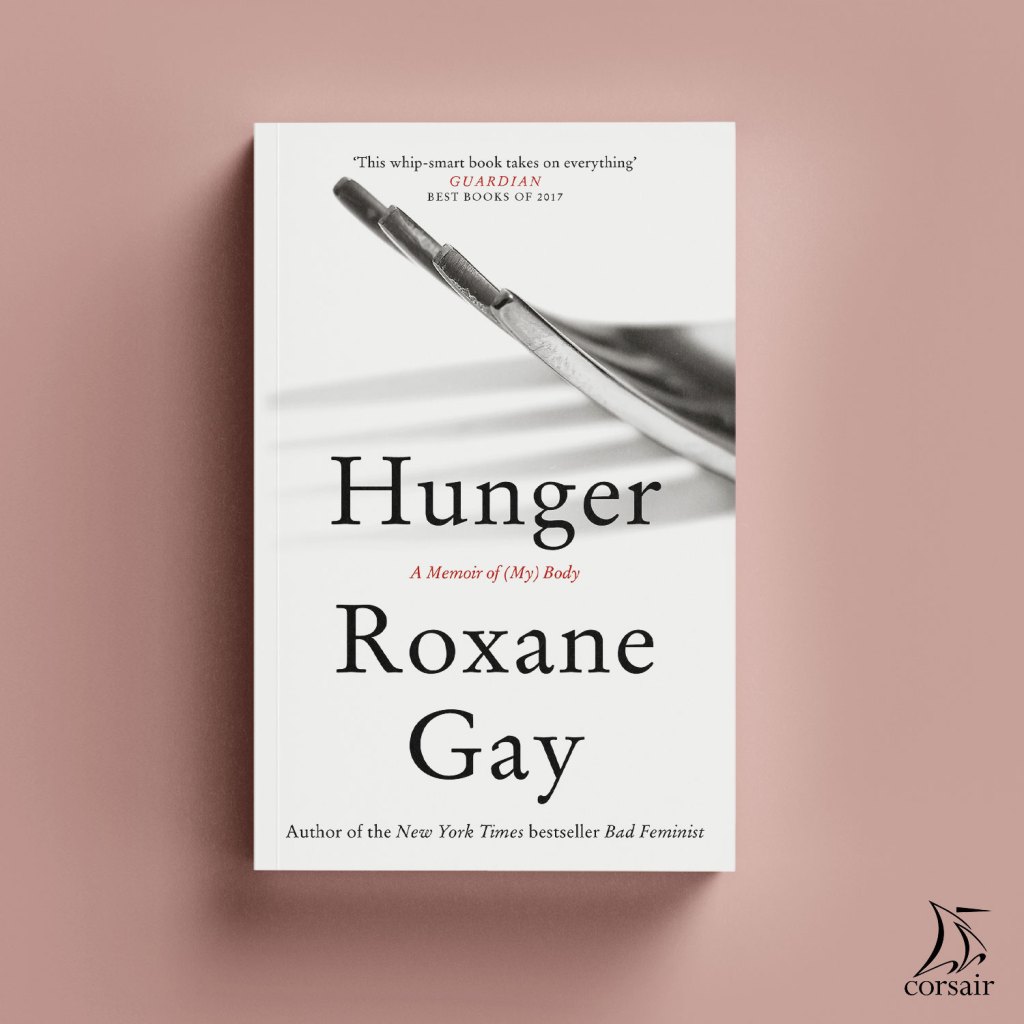 Hunger by Roxane Gay
New York Times-bestselling author Roxane Gay has written with intimacy and sensitivity about food and bodies, using her own emotional and psychological struggles as a means of exploring our shared anxieties over pleasure, consumption, appearance, and health. As a woman who describes her own body as "wildly undisciplined," Roxane understands the tension between desire and denial, between self-comfort and self-care. In Hunger, she casts an insightful and critical eye on her childhood, teens, and twenties-including the devastating act of violence that acted as a turning point in her young life-and brings readers into the present and the realities, pains, and joys of her daily life.
With the bracing candor, vulnerability, and authority that have made her one of the most admired voices of her generation, Roxane explores what it means to be overweight in a time when the bigger you are, the less you are seen. Hunger is a deeply personal memoir from one of our finest writers, and tells a story that hasn't yet been told but needs to be.
Roxane Gay's next stunning essay collection, Opinions, is out on the 10th October.
A stunning retrospective of essays and writings from the last decade covering politics, race and identity, feminism, popular culture and more.
I Know Why The Caged Bird Sings by Maya Angelou
One of America's most important classics, a beautiful special edition hardback of the first and best-loved volume of Maya Angelou's bestselling seven-volume autobiography.
Maya Angelou's seven volumes of autobiography are a testament to the talents and resilience of this extraordinary writer. Loving the world, she also knows its cruelty. As a Black woman she has known discrimination and extreme poverty, but also hope, joy,achievement and celebration. In this first volume of her six books of autobiography, Maya Angelou beautifully evokes her childhood with her grandmother in the American south of the 1930s. She learns the power of the white folks at the other end of town and suffers the terrible trauma of rape by her mother's lover.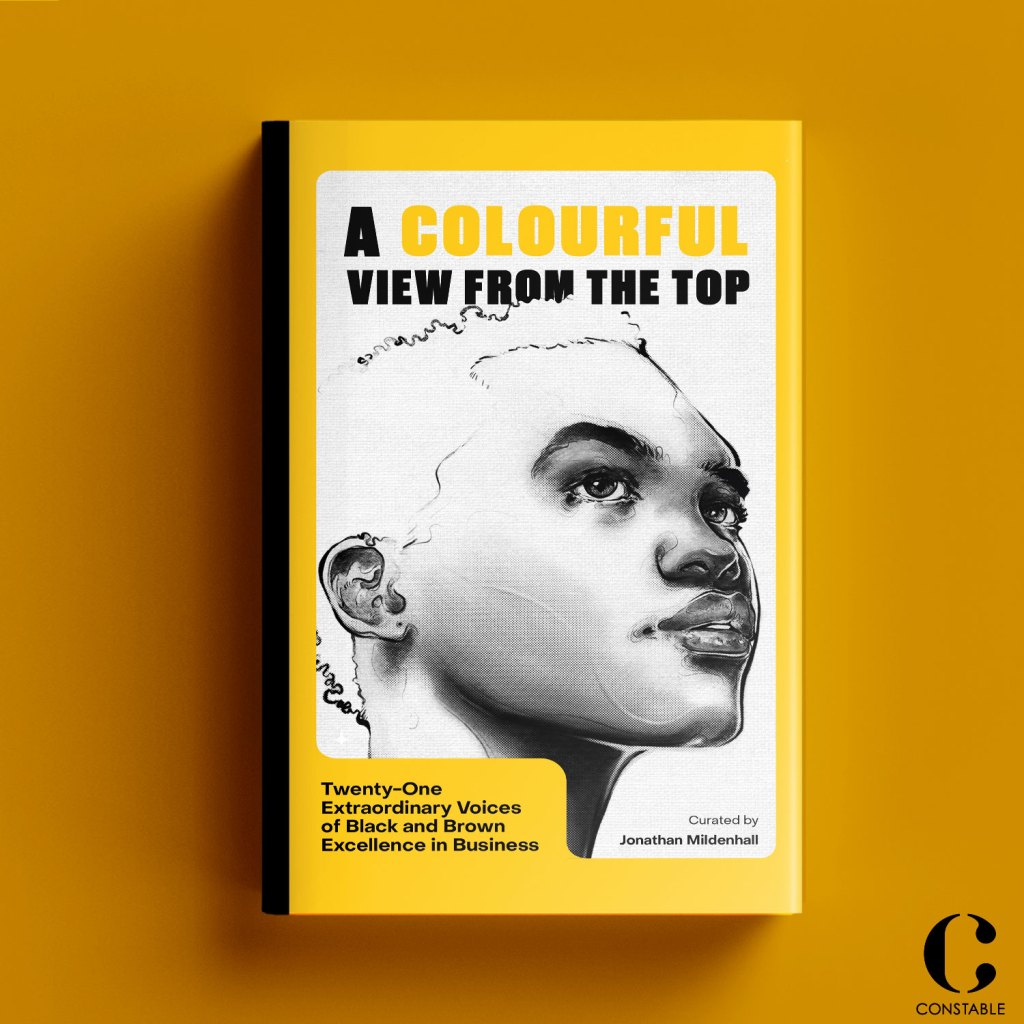 A Colourful View From the Top by Jonathan Mildenhall
You might not think, right now, that you have what it takes to succeed. But incredible things do happen when you believe. We hope this book will stoke your sense of belief in what it is you can achieve and the gifts you have the potential to give to the world.

Relentless in its inspiration, candour and warmth, A Colourful View From the Top is a vital anthology of twenty-one voices who are at the top of their game in business and beyond. Whether their specialism be advertising, tech, law or art, each luminary offers a unique and deeply meaningful collection of lessons and affirmations to draw upon time and time again.
Discover how they became influential figures in culture and corporate life; how their achievements haven't been defined or limited by their race, gender or age; how sometimes the most fulfilling careers involve twists, turns and side hustles; how corporate success need not preclude social awareness.
For too long, we have needed a more diverse set of commercial and cultural leaders to champion. Now it's time to hear their voices.
Essential and engaging, A Colourful View From the Top is a deeply necessary compendium of varied experiences and career paths, candidly told by those who lived them.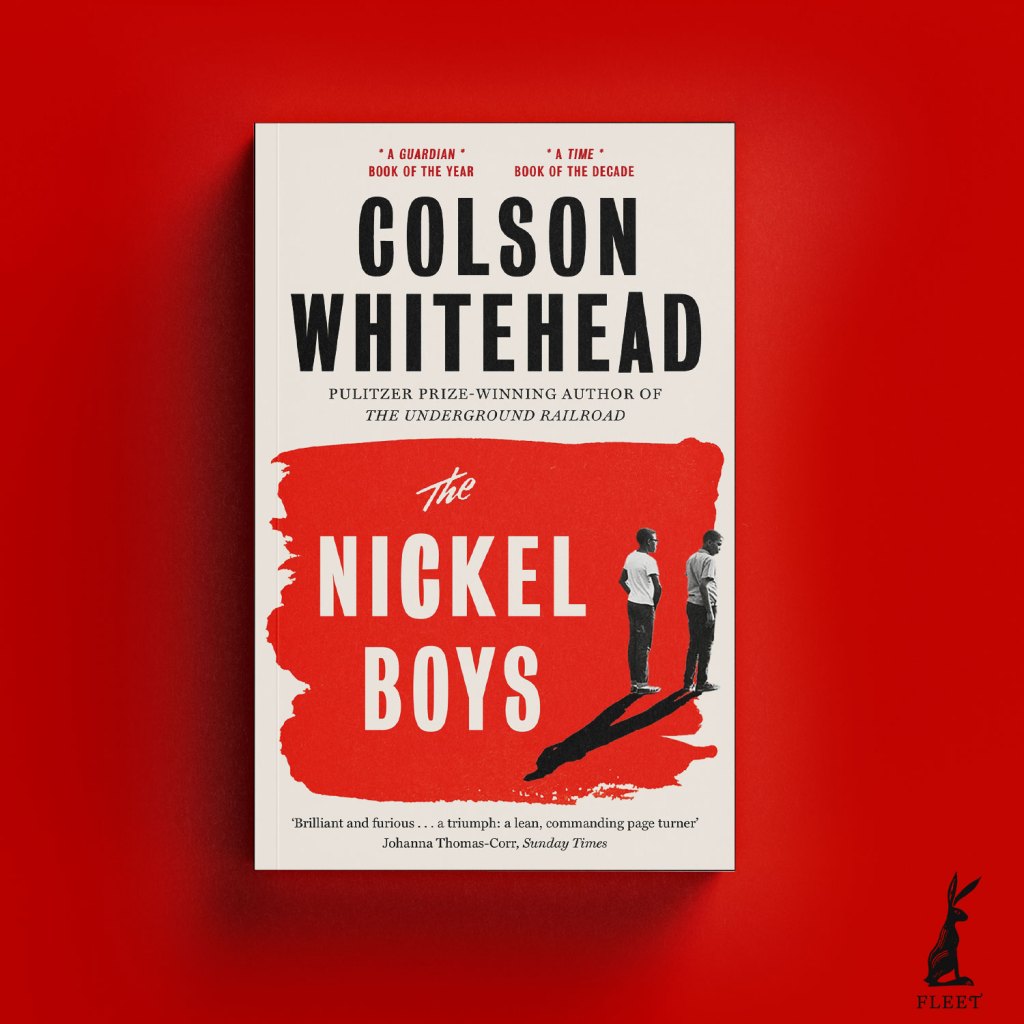 The Nickel Boys by Colson Whitehead
Author of The Underground Railroad, Colson Whitehead brilliantly dramatizes another strand of American history through the story of two boys sentenced to a hellish reform school in 1960s Florida.
Elwood Curtis has taken the words of Dr Martin Luther King to heart: he is as good as anyone. Abandoned by his parents, brought up by his loving, strict and clear-sighted grandmother, Elwood is about to enroll in the local black college. But given the time and the place, one innocent mistake is enough to destroy his future, and so Elwood arrives at The Nickel Academy, which claims to provide 'physical, intellectual and moral training' which will equip its inmates to become 'honorable and honest men'.
In reality, the Nickel Academy is a chamber of horrors, where physical, emotional and sexual abuse is rife, where corrupt officials and tradesmen do a brisk trade in supplies intended for the school, and where any boy who resists is likely to disappear 'out back'. Stunned to find himself in this vicious environment, Elwood tries to hold on to Dr King's ringing assertion, 'Throw us in jail, and we will still love you.' But Elwood's fellow inmate and new friend Turner thinks Elwood is naive and worse; the world is crooked, and the only way to survive is to emulate the cruelty and cynicism of their oppressors.
The tension between Elwood's idealism and Turner's skepticism leads to a decision which will have decades-long repercussions.
Based on the history of a real reform school in Florida that operated for one hundred and eleven years and warped and destroyed the lives of thousands of children, The Nickel Boys is a devastating, driven narrative by a great American novelist whose work is essential to understanding the current reality of the United States.

Thicker than Water by Kerry Washington
Award-winning actor, director, producer, and activist Kerry Washington shares the deeply moving journey of her life so far, and the bravely intimate story of discovering her truth.
While on a drive in Los Angeles, on a seemingly average afternoon, Kerry Washington received a text message that would send her on a life-changing journey of self-discovery. In an instant, her very identity was torn apart, with everything she thought she knew about herself thrown into question.
In Thicker than Water, Washington gives readers an intimate view into both her public and private worlds – as a mother, daughter, wife, artist, advocate, and trailblazer. Chronicling her upbringing and life's journey thus far, she reveals how she faced a series of challenges and setbacks, effectively hid childhood traumas, met extraordinary mentors, managed to grow her career and crossed the threshold into stardom and political advocacy, ultimately discovering her truest self and, with it a deeper sense of belonging.
Throughout this profoundly moving and beautifully written memoir, Washington attempts to answer the questions so many have struggled with: Who am I? What is my truest and most authentic self? How do I find a deeper sense of connection and belonging? With grace and honesty, she inspires readers to search for – and find – themselves.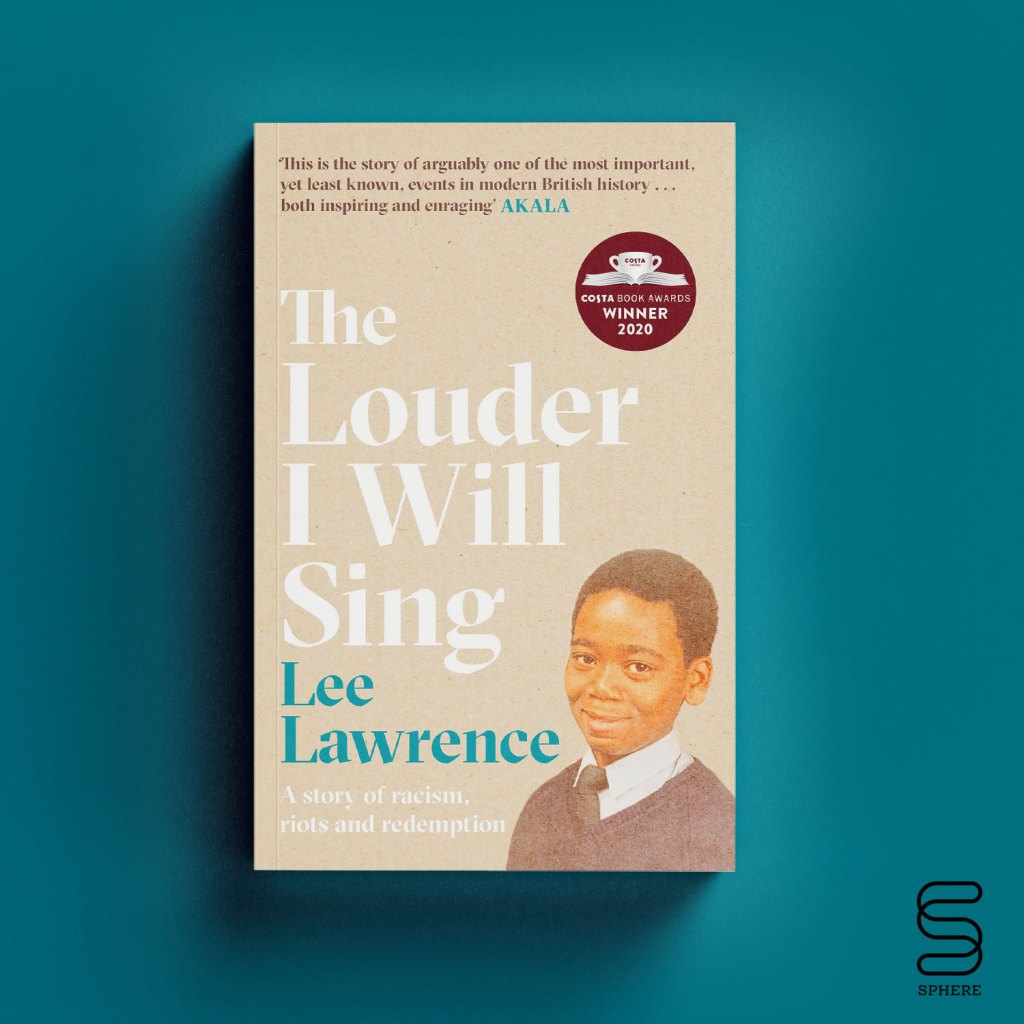 The Louder I Will Sing by Lee Lawrence
WINNER OF THE COSTA BIOGRAPHY PRIZE 2020
'This is the story of arguably one of the most important, yet least known, events in modern British history. Lee's journey and fight for justice are both inspiring and enraging' AKALA
What would you do if the people you trusted to uphold the law committed a crime against you? Who would you turn to? And how long would you fight them for?

On 28 September 1985, Lee Lawrence's mother Cherry Groce was wrongly shot by police during a raid on her Brixton home. The bullet shattered her spine and she never walked again. In the chaos that followed, 11-year-old Lee watched in horror as the News falsely pronounced his mother dead. In Brixton, already a powder keg because of the deep racism that the community was experiencing, it was the spark needed to trigger two days of rioting that saw buildings brought down by petrol bombs, cars torched and shops looted.
But for Lee, it was a spark that lit a flame that would burn for the next 30 years as he fought to get the police to recognise their wrongdoing. His life had changed forever: he was now his mother's carer, he had seen first-hand the prejudice that existed in his country, and he was at the mercy of a society that was working against him. And yet that flame – for justice, for peace, for change – kept him going.
The Louder I Will Sing is a powerful, compelling and uplifting memoir about growing up in modern Britain as a young Black man. It's a story both of people and politics, of the underlying racism beneath many of our most important institutions, but also the positive power that hope, faith and love can bring in response.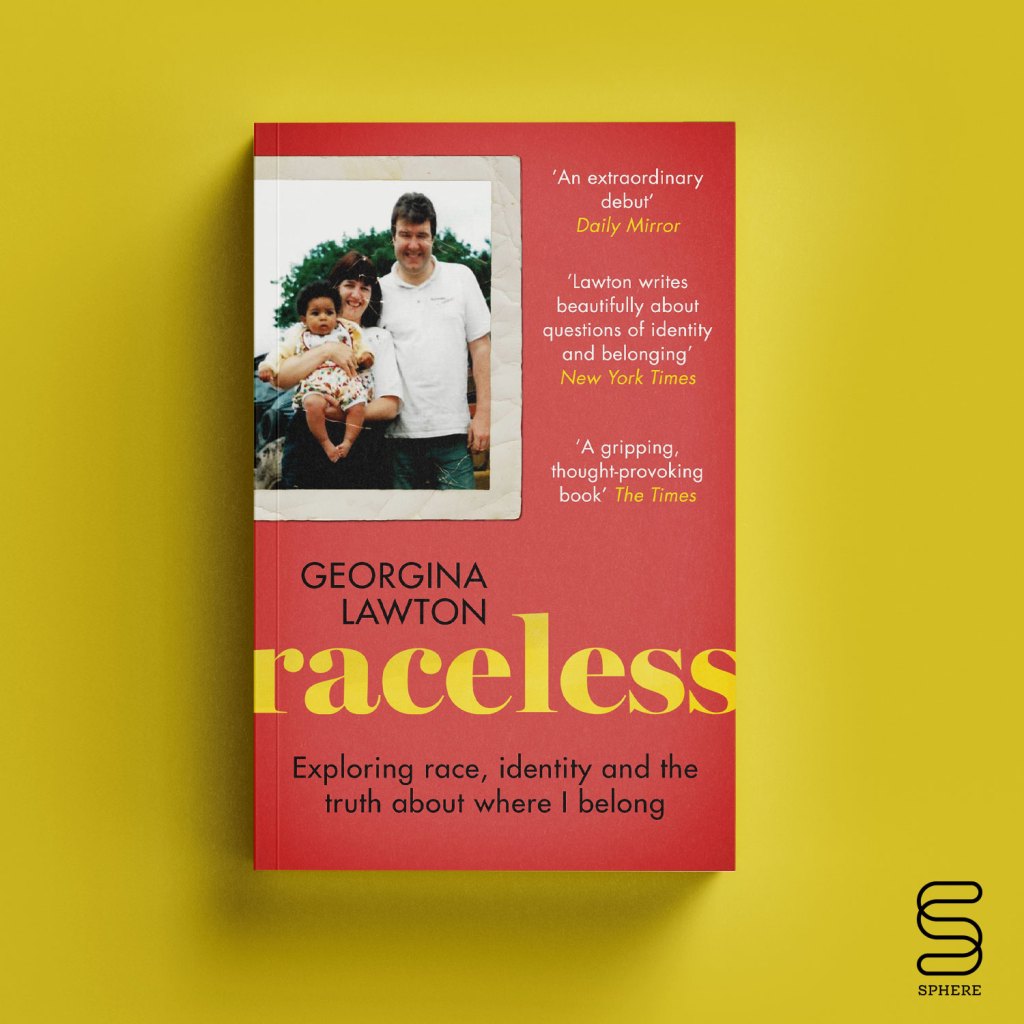 Raceless by Georgina Lawton
Georgina Lawton was born to two white parents. Despite her brown skin, her racial identity was never spoken of in her childhood home.
The truth only began to emerge when her beloved father died. Fleeing the shattered pieces of her family life, Georgina went in search of answers – a search that took her around the world, to the DNA testing industry and to talk to others whose identities had been questioned or erased.
How do you come to terms with a family history tangled in deceit? And how do you define yourself after a childhood that denied a crucial part of your identity?

A beautifully-written true account of a young woman seeking her own story amid devastating family secrets.
For readers of moving, powerful books about family and identity such as My Name is Why by Lemn Sissay and Educated by Tara Westover.
How Long 'til Black Future Month? by N. K. Jemisin
Hugo award-winning and New York Times bestselling author N. K. Jemisin sharply examines modern society in her first short story collection.

N. K. Jemisin is one of the most powerful and acclaimed speculative fiction authors of our time. In the first collection of her evocative short fiction, Jemisin equally challenges and delights readers with thought-provoking narratives of destruction, rebirth, and redemption.
In these stories, Jemisin sharply examines modern society, infusing magic into the mundane, and drawing deft parallels in the fantasy realms of her imagination. Dragons and hateful spirits haunt the flooded streets of New Orleans in the aftermath of Hurricane Katrina. In a parallel universe, a utopian society watches our world, trying to learn from our mistakes. A black mother in the Jim Crow   South must save her daughter from a fey offering impossible promises. And in the Hugo award-nominated short story "The City Born Great," a young street kid fights to give birth to an old metropolis's soul.
The Fat Black Woman's Poems by Grace Nichol
'Beneath the folk rhythms and the lyrical simplicities, Nichols's poems preach disquiet' OBSERVER
'Not only rich music, an easy lyricism, but also grit, and earthy honesty, a willingness to be vulnerable and clean' GWENDOLYN BROOKS
'Grace Nichols has wit, acidity, tenderness, any number of gifts at her disposal' JEANETTE WINTERSON
Celebrating five decades of the feminist publisher, each of the Five Gold Reads represents an iconic moment in Virago's history, from the 1970s to today.

A stunning collection of poems from Grace Nicholas, winner of the Queen's Gold Medal for Poetry 2021
Nichols gives us images that stare us straight in the eye, images of joy, challenge, accusation. Her 'fat black woman' is brash; rejoices in herself; poses awkward questions to politicians, rulers, suitors. In other sequences of this collection, Grace Nichols writes in a language that is wonderfully vivid yet economical of the pleasures and sadnesses of memory, of loving, of 'the power to be what I am, a woman, charting my own futures'.