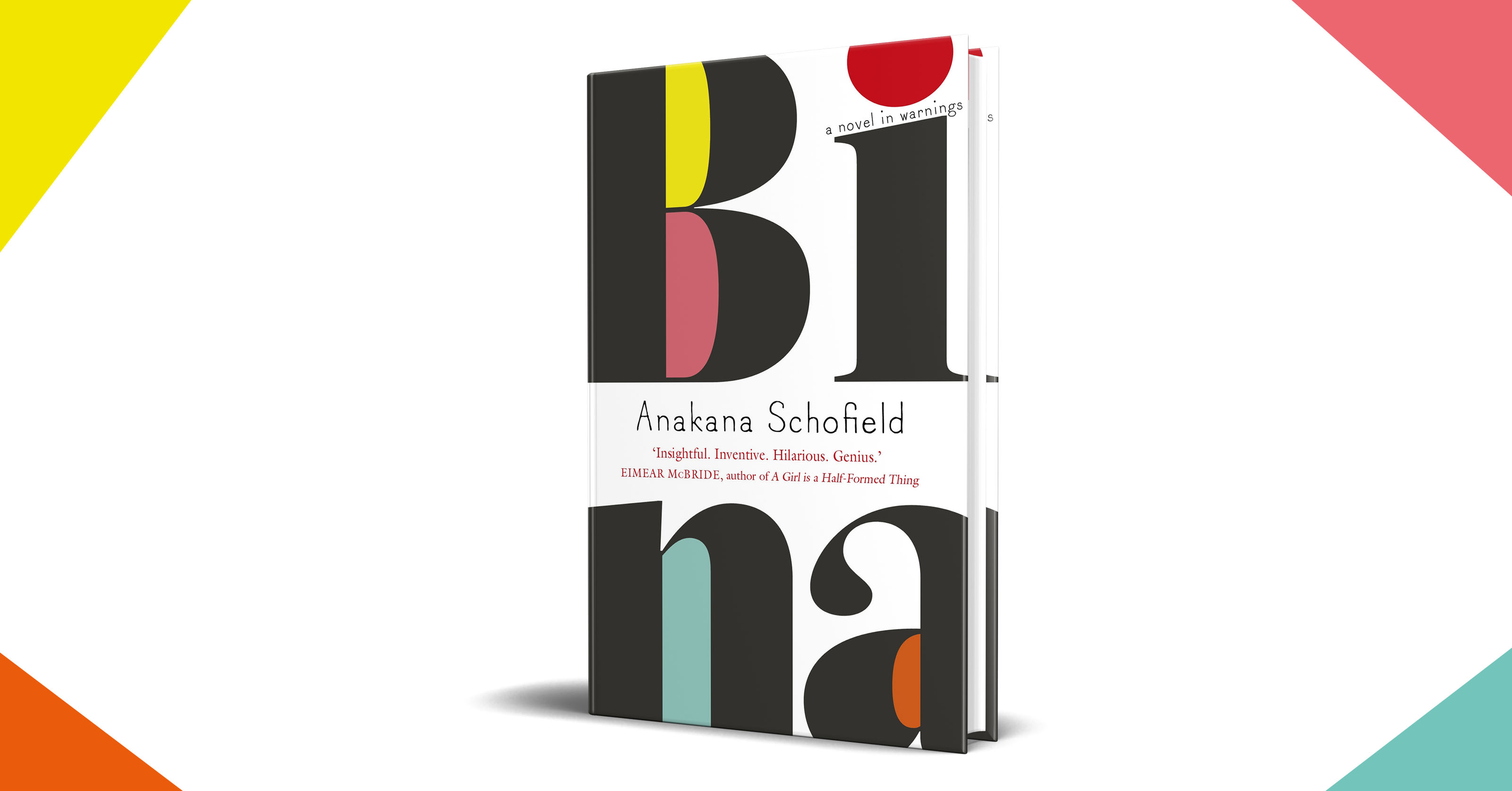 'Insightful. Inventive. Hilarious. Genius' EIMEAR MCBRIDE

'Bina is fiction of the rarest and darkest kind, a work whose pleasures must be taken measure for measure with its pains' RACHEL CUSK
My name is Bina and I'm a very busy woman. That's Bye-na
not Bee-na. I don't know who Beena is, but I expect she's
having a happy life. I don't know who you are, or the state of
your life. But if you've come all this way here to listen to me,
your life will undoubtedly get worse. I'm here to warn you,
not to reassure you.
I am a modern woman with modern thoughts on modern
things. I'm not a young person so I am used to being ignored.
I expect you won't listen. The last time we met nobody listened
to me.
If you see me on the road and I pay no heed to you, know
I have very good reasons for doing so. If you ever see a person
lying in a ditch,2 drive straight past them as fast as you can.
And if a man comes to your door, do not open it.
These serve as my first two warnings.
No ditch.
No door.
Do exactly as I tell you in matters mentioned here.
I have lived to tell this tale.
You could be a lot less lucky.
Eddie is gone.
There is the son of Bina, the way there is the Son of God.
His name is Eddie.
There is the Son of Satan, the way there is the Son of God.
His name is also Eddie.
Eddie is a man.
Except Eddie is not Bina's real son.
He's her sorta son.
He managed to adopt himself onto Bina because she left
her coat undone & in he climbed.
Latched + snatched.
That's Eddie.
Eddie's the kind of son you are landed with because no
beggar wants to be bothered with him, and because he's used
up all his goodwill and will soon expire on yours.
Bina lived a peaceful life.
Until she found Eddie
Landed in her ditch.
If she'd stayed indoors
She'd still be living a peaceful life.
Eddie is gone.
We give thanks that Eddie is gone.
We give thanks to God for that.
I didn't want him.
I didn't want to help him, but he presented in a manner
that was impossible to ignore. Before I knew what I know now.
Now I wouldn't help him. I won't help anyone. Not even you.
I'm only telling you this to warn you. I've better ways to
waste my time than mithering on here. I'm a busy woman. Of
that be certain. People think old women have nothing to do
but stand around. They're very wrong and very ignorant and
do take that last combination of wrong and ignorant as another
warning. If people think you have time to stand about, let
them know otherwise, by not standing about. Take off! Take
off when they least expect it. Could you just hold this for a
minute? Don't! Be gone. Would you like to? No. I wouldn't.
Can I borrow your bread knife to take on a picnic? No. You
can't. Because you'll never bring it back. Would there be any
chance . . . ? No! There's no chance. None. None. None.
The extraordinary bestselling novel from the acclaimed writer whose previous  book, Martin John, was shortlisted for the Giller Prize, and whose debut, Malarky, won the Amazon First Novel Award.
Bina is out now. Find out more here.