The Curated Shelf by Clare Mackintosh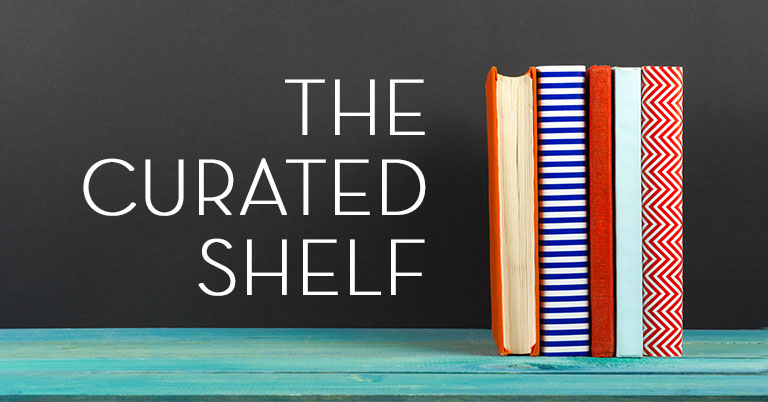 In partnership with Palas Print the wonderful Clare Mackintosh has curated her dream bookshelf!
How many have you read?
Something to Live for, Richard Roper
Quirky and life-affirming, if you liked The Rosie Project, you'll love this.
The Life of Death by Lucy Booth
A beautiful, thought-provoking novel, written while the author was dying, and published posthumously.
The River by Peter Heller
A beautiful, heartrending exploration of male friendship.
The Flatshare by Beth O'Leary
Original, funny, and touching. I loved it.
The Book of Love by Fionnuala Kearney
A beautiful exploration of falling – and staying – in love.
To the Lions by Holly Watt
A shocking, high-octane thriller with compelling characters.
Thirteen by Steve Cavanagh
Brilliantly written crime novel with a killer premise. This is a belter of a book.
Anatomy of a Scandal by Sarah Vaughan
The best courtroom drama I've read since Apple Tree Yard.
The Dry by Jane Harper
An atmospheric novel set in the stifling heat of the Australian outback.
Gloriously dark and deliciously twisty. I inhaled it in a single sitting.
Clare Mackintosh is the multi-award-winning author of I Let You Go, which was a Sunday Times bestseller and the fastest-selling title by a new crime writer in 2015. It also won the Theakston Old Peculier Crime Novel of the Year in 2016. Both Clare's second and third novels, I See You and Let Me Lie, were number one Sunday Times bestsellers. All three of her books were selected for the Richard & Judy Book Club, and together have been translated into over thirty-five languages. Clare is patron of the Silver Star Society, a charity based at the John Radcliffe hospital in Oxford, which supports parents experiencing high-risk or difficult pregnancies. She lives in North Wales with her husband and their three children.
Her new novel, After the End is out this June.
Have you read the book that everyone's talking about?

'If I could give this book 10 stars I would' (Reader review)

'This book touched my soul' (Reader review)

'I could not put it down. What a story. What a storyteller' (Reader review)

'This is in my top five books of all time. Absolutely incredible' (Reader review)

'I have never felt so emotionally wrapped up in characters in a book' (Reader review)

Powerful, uplifting and full of hope, AFTER THE END is the most moving book you'll read this year - from number one bestseller Clare Mackintosh
__________________________

Max and Pip are the strongest couple you know. Only now they're facing the most important decision of their lives - and they don't agree.

With the consequences of an impossible choice threatening to devastate them both, nothing will ever be the same again.

But anything can happen after the end . . .

***********

'The most moving book you'll read this year' LISA JEWELL

'Life-affirming . . . richly drawn' SUNDAY TIMES

'Compelling and clever, tender and true. I can't stop thinking about it' LIANE MORIARTY

'Heart-wrenching . . . an absolute must-read' MIKE GAYLE

'Put this on the top of your list. You won't regret it' JANE CORRY

'One of the most moving stories I have ever read. It's perfect' JOANNA CANNON

Palas Print is an independent bookshop located within Caernarfon's town walls.
Follow them on Twitter: @PalasPrint