We have updated our Privacy Policy Please take a moment to review it. By continuing to use this site, you agree to the terms of our updated Privacy Policy.
Historian, revolutionary and cricket writer, CLR James was one of the truly radical voices of the twentieth century. Born in Trinidad in the final days of the Victorian era, he debated with Trotsky, played cricket with Constantine, was published by Leonard and Virginia Woolf, inspired Kwame Nkrumah, and was a profound influence on the British Black Power movement.

And yet by the late 1970s, CLR James was all but forgotten. The books he had written over the past half century were nearly all out of print. There were a few circles in which his name rang a bell: serious students of Black history; obsessive cricket fans. But that was it.

When he died in Brixton in 1989, CLR James was internationally famous – lauded as the greatest of Black British intellectuals: the 'Black Plato', according to The Times.

The ideas he put forward in his own time – of the importance of identity alongside class, of rebellion coming from below, of the leading roles of Black people, women and youth in political struggle – have gradually made their way to the forefront of our political thinking. His two great books, The Black Jacobins and Beyond a Boundary, still have the power to change readers' understanding of the world today.

But while CLR James's work has been much examined, his long and remarkable life story has often been overlooked. For the first time, in a biography full of original research, human drama and keen insight, John L. Williams unveils the rich and compelling story of an intellectual giant. In doing so, he firmly establishes the importance of CLR James for the twenty-first century – if Black Britain has had a presiding genius, it remains CLR James.
Reviews
This is an unrivalled storehouse of information about one of the twentieth century's most important revolutionaries. John Williams' sparkling biography counterpoints understanding of James' ideas with a richly-detailed account of his itinerant life and times
This is a passionate, timely and challenging portrait. CLR James was decades ahead of his time in challenging our thoughts about empire, colonialism, black history and, not least, in writing brilliantly about cricket. He finally has the biography his extraordinary influence deserves
As John Williams states at the beginning of his absorbing biography, CLR James may have been born in the Victorian age but he belongs very much to ours . . . [The book] may be a single biography, but it describes multiple lives.
A genius, a seducer . . . the firebrand author, historian and critic was a complex, fragile human being, as John L Williams's biography reveals.
John L Williams's exciting and briskly written biography, CLR James: A Life Beyond the Boundaries, offers the perfect introduction to this titan of 20th-century politics and culture
CLR James: A Life Beyond the Boundaries . . . is the full-scale, scrupulously researched, admiring but clear-eyed biography of the T&T intellectual icon that Caribbean readers have awaited for decades
It's a testament to this generous biography that the idiosyncratic personality of the great silver-tongued enthusiast comes shining through.
C. L. R. 's life has been chronicled many times in film, memoirs and biographies. This one . . . should rank as definitive.
Events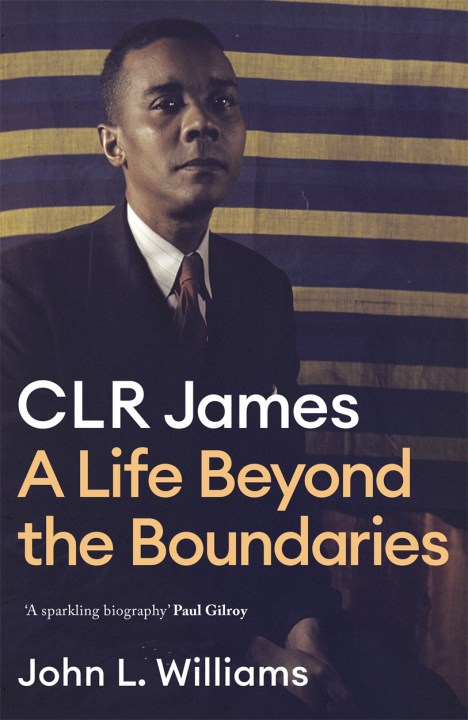 CLR James: John L. Williams in conversation with Farrukh Dhondy
Burley Fisher Books
5th May 2022
John Williams will be in conversation with writer and activist Farrukh Dhondy, who knew James. Excerpts from Mike Dibb's famous TV documentaries made with James (Beyond a Boundary, and In Conversation with Stuart Hall) will be screened.