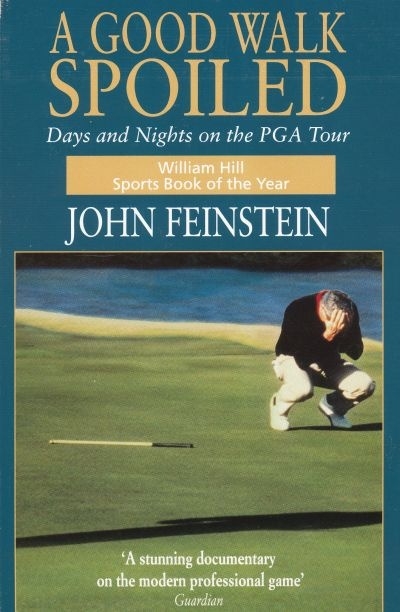 A Good Walk Spoiled
A GOOD WALK SPOILED is John Feinstein's acclaimed behind-the-scenes account of an unusually turbulent year in the punishingly competitive world of the US professional golf circuit. Beginning with the tense American victory at the Belfry in the 1993 Ryder Cup, Feinstein gives close-up insights of the players' minds and privates lives – including superstars like Nick Faldo, Tom Watson and Greg Norman – and captures the nonstop pressures of a sport with virtually no off-season, the intense competition to stay on the 'money list' and the psychological dangers inherent in a game where your true opponent is yourself.
Read More
Reviews
The golf book of the season...his dissection of the pressures of life where the cost oe one fluffed shot can be counted in tens of thousands of dollars will provide a salutary check to the dreams of a legion of club golfers.
Feinstein is a brilliant reporter, a remorseless digger for information with a gift for establishing affinities with golfers reputedly reluctant to bare their souls ... There is an excellent profile of Tom Watson, which pumps blood into that enigmatic figure, and no better observation of Nick Faldo's obsession with the game has ever been written ... The professional golf circuit is now a manic, driven circus and Feinstein, without plunging into tabloid mire, has captured it in a sweeping canvas ... A stunning documentary on the modern professional game
A sparkling account... If you only read one sports book a year, this is the one.
Worthy of a place in the front rank of sports books ... So thorough that you can almost see the golfer's spike marks on each page
Feinstein gets right inside the mindset, capturing the insularity, the comradeship and the little barbs of bitterness. The catty relationship between the superstars of golf and the workaday professionals who make up the supporting cast on the tour provided splendid material ... A wonderful portrait of a professional sport and a swathe of American society