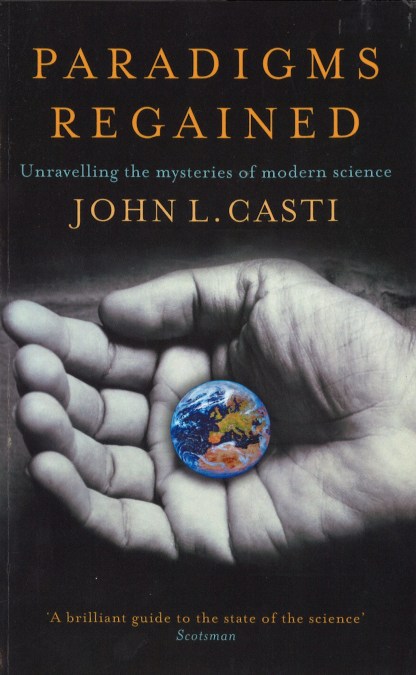 Paradigms Regained
How did life on Earth get started? Can we duplicate human thought in a computing machine? How do children acquire language? Ten years ago, in PARADIGMS LOST, John L. Casti looked at the state of play with these and a handful of other eternal questions, outlining the competing answers on offer and describing the scientists who advocated them. In PARADIGMS REGAINED Casti recounts the huge leaps science has made since then, and how new theories and candidate answers have emerged for almost all the big questions. As we enter the twenty-first century, PARADIGMS REGAINED provides an excellent summary of what we understand about key scientific issues.
Read More
Reviews
A classic, cleverly updated to reconsider eternal questions in the light of current knowledge.
A brilliant guide to the state of science.
Casti writes in a well-practised and easy style.
In Paradigms Regained, John Casti re-examines the six big questions he looked at in his 1989 book, Paradigms Lost: Did life begin naturally and on Earth? Is human behaviour genetically determined? Is there a language organ in the human brain? Can compute