Sphere bags 'hilarious, sexy' debut novel from Ryan O'Connell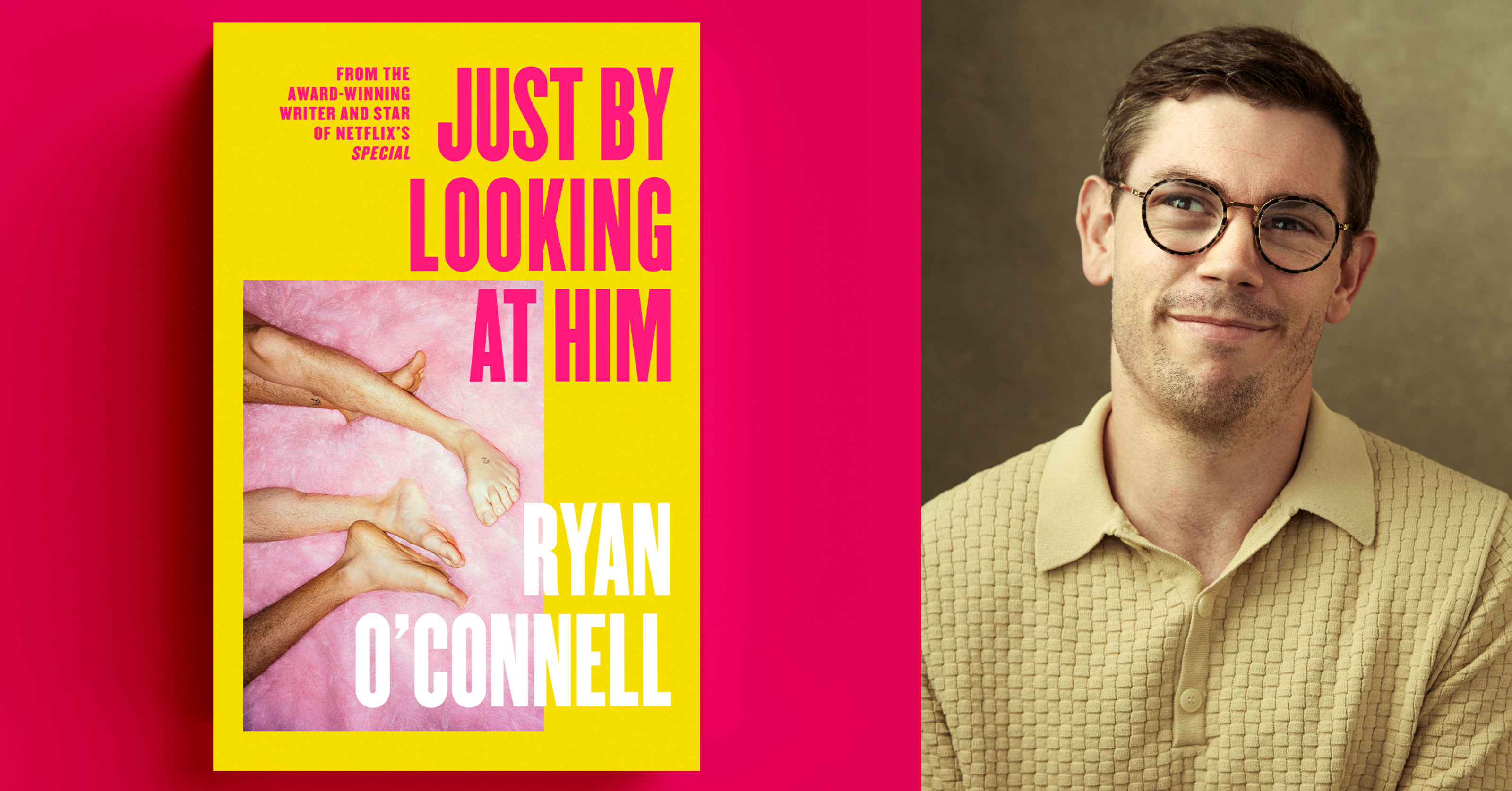 Callum Kenny, editor for Sphere fiction, has acquired UK & Commonwealth Rights, excluding Canada, for Just By Looking at Him by Ryan O'Connell. Rights were acquired from Abner Stein, on behalf of Kent Wolf at Neon Literary in the USA.
Ryan O'Connell is the Emmy-nominated writer, producer and star of Netflix's critically acclaimed comedy series, Special. He's written for The New York Times, Vice and Vulture, as well as for television, and is writing and starring in the reboot of Queer as Folk, slated for 2022. He is the recipient of a GLAAD Award and in 2020 was selected for The Time 100 Next list as one of the rising artists shaping the future of the entertainment industry.
Just By Looking at Him is a hilarious, sexy and astute novel about finding your way in the modern world. Eliot is happy; he has a boyfriend with a perfect penis, a job that pays TV money and an aspirational life in beautiful LA. Everything is so much better than he dared hope as a little gay kid growing up with cerebral palsy.
But then in walks River. He makes Eliot feel seen, though that might be a by-product of his job as a sex worker. River's like a drug and it doesn't take long for Eliot to fall down the sexy, transactional rabbit hole. But if Eliot already has lemonade, why is he turning it into lemons? And if he decides to limp towards redemption, what would that even look like?
The film adaptation of Just By Looking at Him is in active development. Ryan is writing the screenplay and Greg Berlanti (Love, Simon) is producing. Ryan has also secured FilmNation as the worldwide distributor, the financiers behind Promising Young Woman.
Callum Kenny said: 'Just By Looking at Him is one of the funniest, filthiest novels I've ever had the pleasure of reading. Ryan has created a character with a unique and simultaneously relatable voice that I fell in love with instantly. The book is frank and unapologetic in its depiction of queerness, disability and the intersection between them, and I'm incredibly proud to bring it to the Sphere list.'
Ryan O'Connell said: 'Thank you Sphere for allowing me to terrorize another country with my gay filth. As someone who famously* (no one knows*) lived on Old Compton Street for one (1) month in 2010, and had my first one night stand at Joiners Arms (RIP), the UK has a special place in my heart and butthole.'
Just By Looking at Him will be published on 31 May 2022 by Sphere in the UK & Commonwealth, and Atria Books in the USA.