Dialogue Books: Our Black History Month Reading List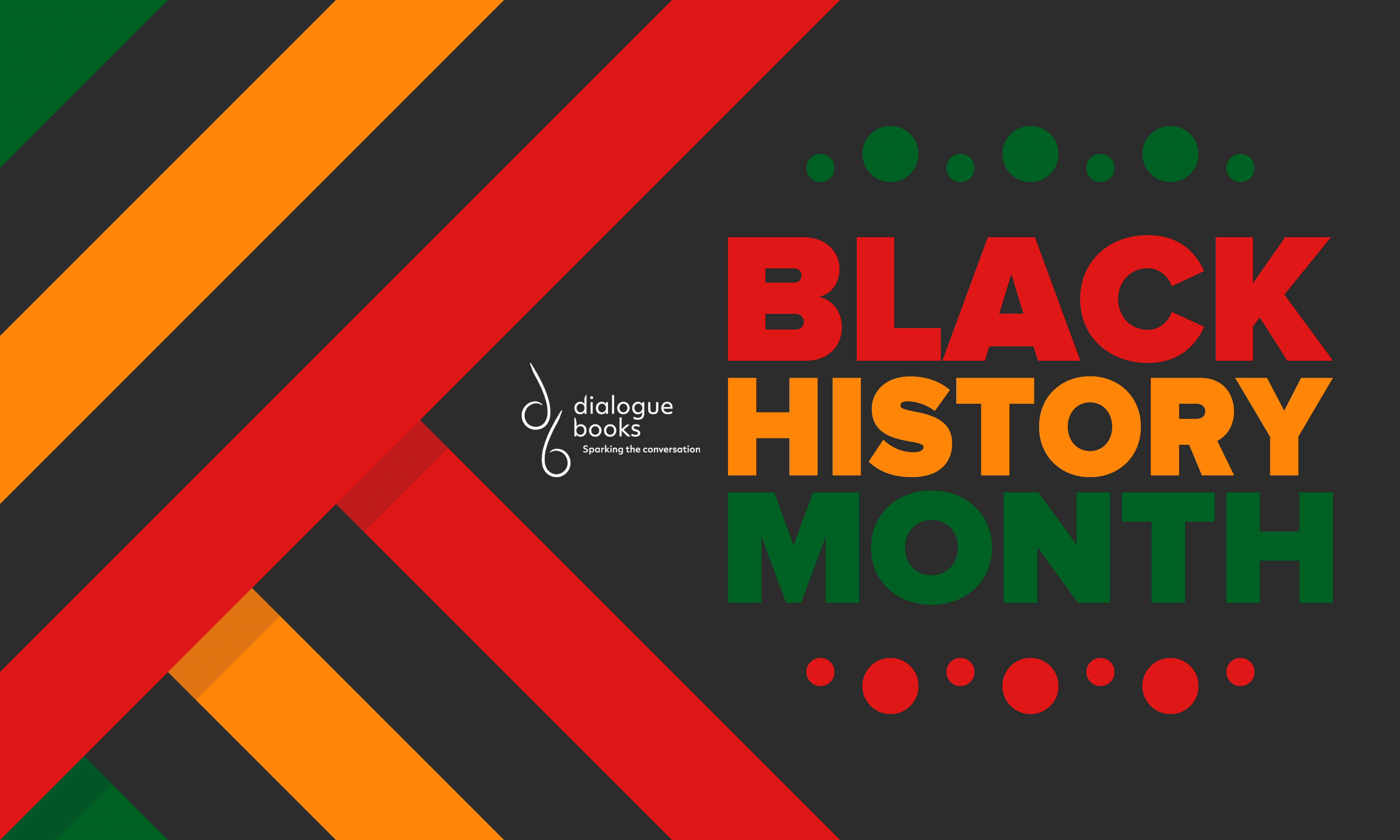 In celebration of Black History Month, we asked a number of authors from across the Dialogue list to recommend books that made them think, that they enjoyed and that speak authentically about Black lives. From poetry, to self-help, and from the joyous to the mysterious, here follows a list of important books written by Black voices. If you're trying to read more inclusively this month, look no further . . .
Sarvat Hasin
It is outrageous to me that Helen Oyeyemi isn't more famous. Reading her feels like a secret, a nod to other people who love beautiful writing, creepy stories, funny dark novels that will stick in your brain forever. I remember reading White is for Witching as a teenager with a supreme sense of wonder. Now when she writes something new, it is an Event for me. She's so clever but she's also outrageous. Things happen in these books that feel unlike other books. It is as if Oyeyemi is pushing the walls literary form wider with every book. Come in, she says, there's room to move. I didn't know you could do that. I didn't know it was possible or even allowed to be this clever and this funny at once, to welcome a reader into it instead of holding them at arm's length. Like sitting down to a cup of tea with an old friend who is telling you about something that mad that happened to them only your friend is a wolf in your grandmother's nightgown. Read White is for Witching for the haunted house, for the twined up family, for the horror and grief. Read Mr Fox, for the romance, for a bloody chamber with a cocktail hour. Read What is Not Yours Is Not Yours and then give it to your lover with a rose. Read all of them.
Buki Papillon
For Black History Month, I am highlighting The Private Joys of Nnenna Maloney by Okechukwu Nzelu. This book has stayed with me, especially the dynamic between Nnena and her mother, Joanie, and the way they reckon with how their paths and choices in life have affected and created their present realities and relationship. Stories that explore identity and the Mother/Daughter dynamic are a favorite of mine. The humor in particular, the joy, the emotional truths and the truly endearing characters make this a book I keep recommending. It says so much and in such in a meaningful and entertaining way about being Black and British, and was deservedly shortlisted for the Desmond Elliott Prize. I can't wait to read Okechukwu's next book, Here Again Now, which already draws me in with its amazing premise and is out in March 2022!
Brit Bennett
I loved Open Water by Caleb Azumah Nelson— a gorgeous, meditative story about love, grief, and race. The story follows young artists in the throes of first love who seek to understand their own complication relationship as well as their racial experiences. A beautifully-written story.
Lauren Wilkinson
Erica L. Ball's new biography is a captivating, thoroughly researched, highly accessible, and brilliantly concise exploration of one the most fascinating paradigm-shattering women of the early twentieth century. Born two years after the Civil War as the daughter of recently emancipated slaves, Madam C.J. Walker would go on to revolutionize the cosmetics industry, employing thousands of saleswomen across the country to become America's wealthiest Black female entrepreneur. In addition, she was an outspoken civil rights activist, philanthropist, and a national celebrity whose life story epitomizes the promise and deep systemic failures of the post-Reconstruction Jim Crow era.
Nana Darkoa Sekyiamah
Everybody needs to read Quirky Quick Guide to Having Great Sex by Tiffany Mugo. In her trademark irreverent tone, Tiffany and a cast of friends share tips, tricks and techniques on how everyone can have better sex.  There is no area of sex that this book does not cover. Do you want to know how to 'Soft Serve', or are you more interested in 'Diversifying your climax portofolio'?  Perhaps you're curious about 'Monogamy, polygamy, polyamory or single on a Saturday'. Well this is the book for you.
For me, the insights shared in this collection pull together the kind of comprehensive sex education I wish I had growing up, and frankly that I still needed when I finished this book earlier this year. Read it, buy a copy for a friend, and pass it on to the people in your life.
Okechukwu Nzelu
Danez Smith's Don't Call Us Dead is truly a work of art. In their poems, they mourn, rage, celebrate and dare to imagine. One of the highlights of 2020 was teaching some of their poetry to my secondary school students; I felt really privileged to be able to introduce the next generation to Smith's work. I still feel privileged to be alive at the same time as this supremely talented writer.
Chimene Suleyman
There's a particular kind of joy you feel reading Hold Tight by Jeffrey Boakye, a nostalgic walk-through of some of the most important Grime tracks and the songs that pre-dated them, bringing the genre to where it is today. It will have you playing each track with a renewed excitement as you read alongside the music, nodding in agreement or learning something new about the cultures that transcend the scene. Boakye walks us through an era so many of us love (and remember), whilst simultaneously exploring black masculinity in the UK. It's smart, funny and full of energy, an equally entertaining and insightful literary mix-tape.
Kit Fan
'Heaven's a horse a train a ship with no / Captain or with a captain but the captain is / A Negro'.
I've been returning to Shane McCrae's heart-stopping poetry collection Sometimes I Never Suffered.  It's a daring, original reimagination of heaven, a realm with its long-lasting impact on our history, politics, race and memory. It's rare to discover a poet who masters the alchemy of form and music, vision and structure with such surgical control and improvisatory freedom.  Nearly every word and line get under my skin, as if McCrae has ingested the ghosts of Whitman, Eliot, Ginsberg, and Beckett to compose a mesmerising rhapsody about the master and the slave, the unjust and the remembered, the lonely and the divine. I intend to re-read the book every year.
Saskia Vogel
Pleasure Activism has expanded my understanding about the role of joy and pleasure in life and in organizing against oppression. I feel inspired by the way she interweaves her own prose voice with that of other people's – Audre Lorde's The Uses of the Erotic is reprinted and annotated with questions and comments, she conducts an interview instead of simply writing about an individual whose work she's discussing. This book made me feel better equipped as a reader. As an author, it has helped me think about how to listen as a writer.