Gorgeous historical novel set in Eyam coming in spring 2022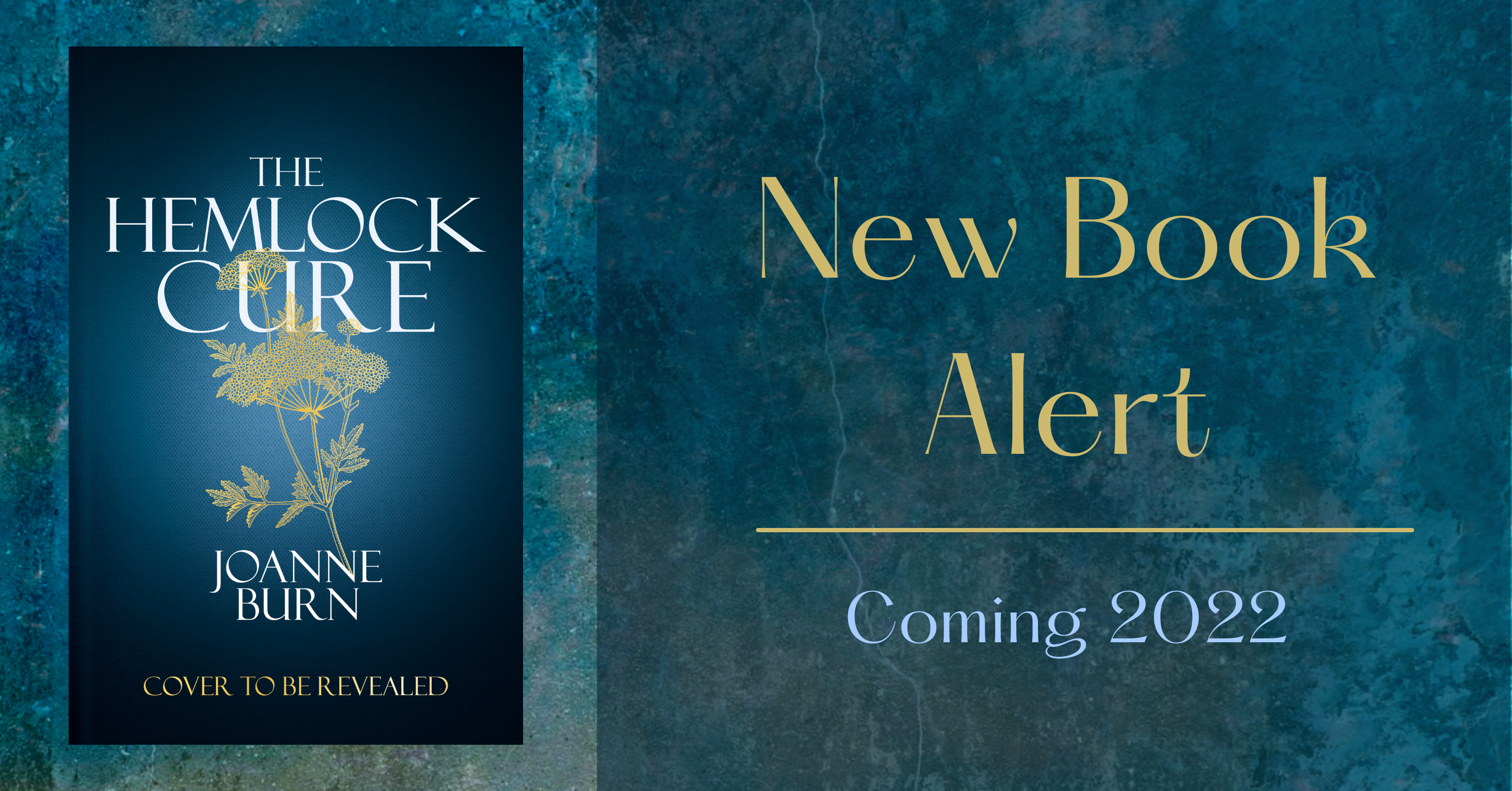 Sphere is to publish a glittering historical novel by Joanne Burn set in Eyam against the backdrop of the Great Plague.
Taking inspiration from real stories of the people of Eyam  – famous for going into voluntary isolation during the Great Plague in 1666 – THE HEMLOCK CURE is an utterly beguiling tale of fear and ambition, bravery, self-sacrifice and the unbreakable bond between two women. It follows Mae, the youngest daughter of the fanatical apothecary, and Isabel Frith, the village midwife, as they navigate womanhood in an age of religious conflict and witch trials. Meanwhile terror of the plague is growing in Eyam. Just when it is decided that nobody can leave the village, Mae makes a horrifying discovery. Isabel is the only person she can turn to. But helping Mae will place both women in unimaginable peril and will bind their fates forever.
Joanne Burn lives just outside Eyam and has been fascinated by the village's extraordinary history for years.
Commissioning editor, Rosanna Forte, acquired world rights from Ella Kahn at DKW. Sphere will publish THE HEMLOCK CURE in hardback in early 2022.
Rosanna Forte said: 'I couldn't be more excited to be publishing THE HEMLOCK CURE. Like the finest historical fiction, this novel is meticulously researched and glitters with authentic detail. But this is never at the expense of Joanne's phenomenal storytelling. Mae and Isabel's story captivated me from the very beginning, and I cannot wait to share it in a year's time.'
Joanne Burn said: 'I'm completely delighted that Sphere will be publishing THE HEMLOCK CURE. Knowing that Rosanna and the whole team at Sphere share my passion for this story, makes bringing it out into the world all the more exciting.'
Ella Kahn said: THE HEMLOCK CURE is an ambitious, atmospheric and thought-provoking novel, rich with historical detail and yet exploring themes that still feel so relevant today. I'm thrilled to have Rosanna and Sphere publishing this extraordinary novel with such passion and expertise and can't wait for readers to discover it in 2022!'