Looking for that perfect stocking filler? Look no further…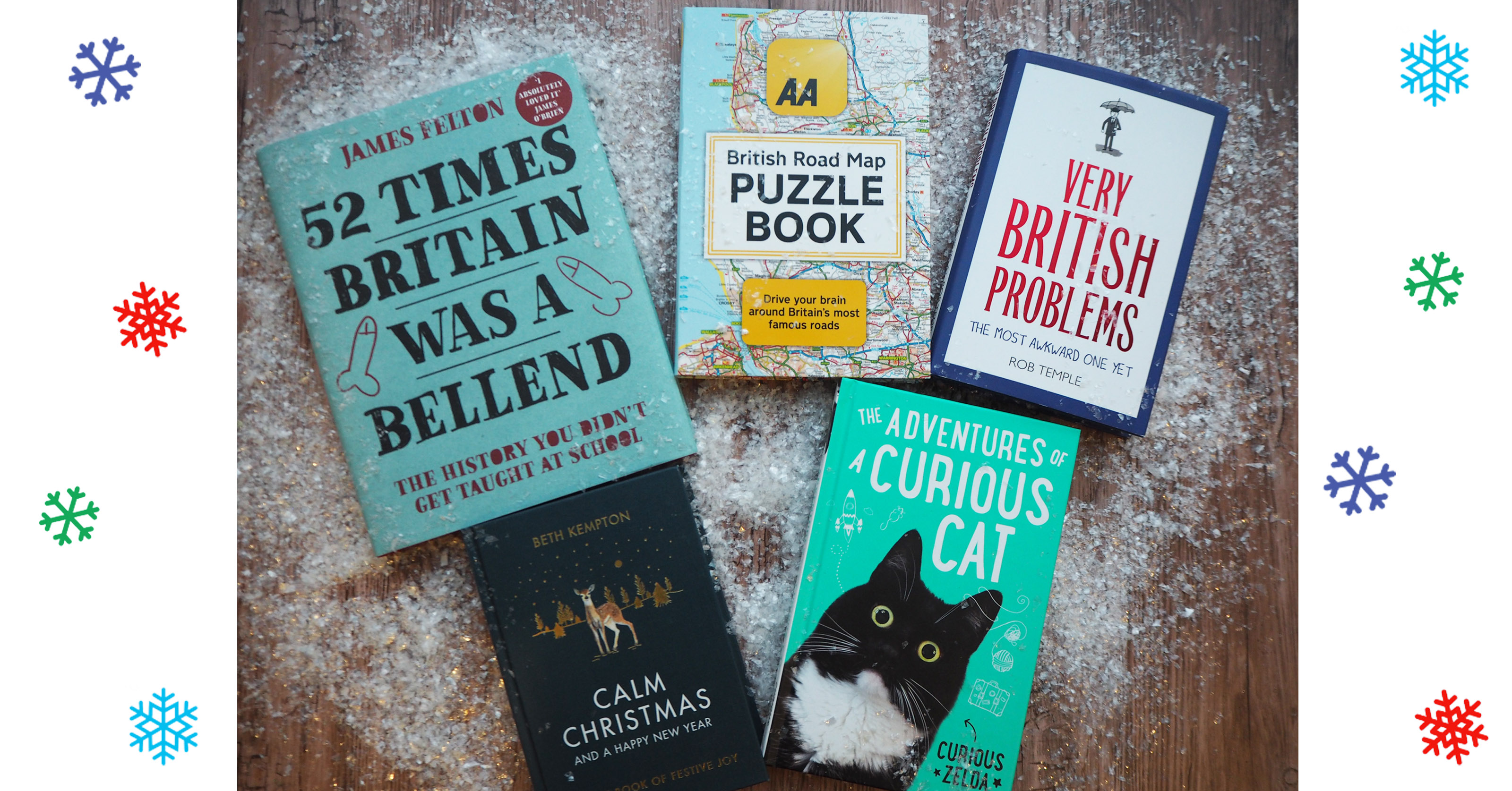 With Christmas round the corner we're here to help with all your gift buying needs! Below you'll find a selection of some of our new titles that we think could make perfect stocking fillers. Covering everything from problems unique to us Brits, to puzzles for map fiends, to ways to have a calm Christmas, we've got ideas for everyone!
Very British Problems: The Most Awkward One Yet
Rob Temple, illustrated by Andrew Wightman
Very British Problems is back, and even more awkward with hilarious new problems that we can all identify with.
Very British Problems are sweeping the nation like never before. They are in our workplaces, in our homes, in our government buildings, in our schools, cafés, parks, rivers, cities, towns, villages, glove boxes, sock drawers . . . Basically, they're inescapable. There is no vaccine. There is no cure. So there we have it, we're stuck with the malady of Britishness for the foreseeable. Nightmare, isn't it?
Ah, well. Could be worse.  Not quite sure how, though, off the top of my head. Any thoughts?
Order a copy here.
The AA British Road Map Puzzle Book
Helen Brocklehurst
Uncover the history of Britain's roads and work your way around its highways, byways, bypasses and backwaters in these map-based challenges.
Test your word-puzzling skills, map-reading savvy, general knowledge and problem-solving prowess, with over 400 mind-stretching questions. Guaranteed to drive your mind round the bend, this is the ultimate quiz to British places for motorists and map addicts.
From producing the first road signs and handwriting route directions, to its bestselling atlases and touring guides, The AA has been helping motorists navigate British roads since 1905 – and no one knows Britain's roads better.
The perfect stocking filler for anyone, especially those who love puzzles or maps. Order a copy here.
Calm Christmas and a Happy New Year
Beth Kempton
Calm Christmas and a Happy New Year offers inspiration for a new kind of holiday season – one where you radiate calm and cultivate delight. Spanning late November to early January, Calm Christmas embraces the festive build-up, the celebrations and the turn of the year in a holistic, nurturing way. Beth Kempton will whisk you away from the frenetic energy of the high street and invite you to come sit awhile by the fire, pausing to explore what a more mindful festive season could mean for you.
Full of personal stories, tips and advice for slowing down, staying calm and connecting with others, it offers a welcome retreat from the pressure to create 'the perfect Christmas' and is a gorgeous gift.
Order a copy here.
The Adventures of a Curious Cat
Curious Zelda
'Curiosity is more than a desire to discover. It's a lifestyle, and a purrvilege. It's hours of observing a fly on the wall. It's entering the sock drawer just before it closes. It's sniffing the lampshade one more time . . .'

Such is the wisdom of Curious Zelda: social media star, agony aunt, yoga teacher, cat. In The Adventures of a Curious Cat she gives insight into her view of the world and dispenses unparalleled wisdom. Zelda explains, in her unique voice, how to handle humans, how to communicate with furniture, and most importantly how to live a life curiously. It's the ultimate self-help guide for any cat, or indeed, their human.
Order a copy here.
52 Times Britain was a Bellend
James Felton
Twitter hero James Felton brings you the painfully funny history of Britain you were never taught at school, fully illustrated and chronicling 52 of the most ludicrous, weird and downright 'baddie' things we Brits* have done to the world since time immemorial – before conveniently forgetting all about them, of course. Including:
– Starting wars with China when they didn't buy enough of our class A drugs
– Inventing a law so we didn't have to return objects we'd blatantly stolen from other countries
– Casually creating muzzles for women
– And almost going to war over a crime committed by a pig
52 TIMES BRITAIN WAS A BELLEND will complete your knowledge of this sceptred isle in ways you never expected. So if you've ever wondered how we put the 'Great' in 'Great Britain', wonder
no more . . . *And when we say British, for the most part we unfortunately just mean the English.
Order a copy here.