A Q&A with Craig Russell, author of The Devil Aspect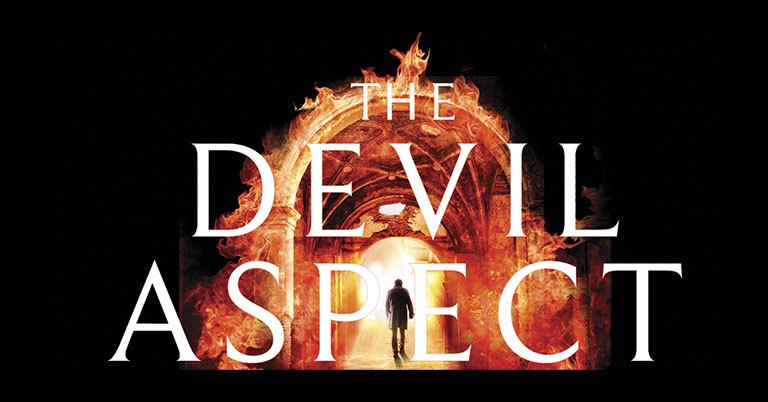 Award-winning author Craig Russell took time out of his busy schedule to answer a few questions about his latest novel,
The Devil Aspect
.
Can you describe The Devil Aspect in 10 words
Literary Gothic thriller woven through with myth, folklore and madness.
What was your initial inspiration for The Devil Aspect?
It sprang mainly out of my interest in abnormal psychologies, especially misidentification disorders, and Jungian psychology as well as the mythology of Central and Eastern Europe. The initial idea came when I was visiting Hrad Karlstejn castle in Bohemia—as dark and menacing a place as you can imagine (I always say if Dracula was on Location, location, he would reject Hrad Karlstejn as having a bad vibe). I suddenly imagined what it would be like converted into an asylum and the idea was suddenly and completely there—Bob's your confined deranged homicidal uncle!
What research did you have to do for the novel?
Too much to list here! There are so many stands and elements to the book—geographical, historical, cultural, ancient Slavic myths and legends, the political dynamics of inter-war Central Europe, Jungian psychology . . . The strange thing is that through the research was continuous and extensive, it was in no way onerous. I enjoy the research almost as much as the writing.
Are any of the patients that Victor treats in the asylum based on real-life criminals?
No. I always feel to do so lacks imagination. All of the Devil's Six came from my imagination; my unconscious, if you like. Which, let's face it, is quite a scary thought.
You're also the author of two very successful crime series, the Lennox series and the Jan Fabel series. How is The Devil Aspect different to the crime fiction you've written before?
To start with it's not crime fiction. There is a crime element in it, but I like to think there is so much more going on in this book. It's Gothic horror, it's psychological suspense, and it's a historical novel. In many ways, it's similar to the Fabel series of novels, which tend to be driven by historical and mythological elements. Even the Lennox novels are historical pieces, so the skill set was already there.
'A blood-pumping, nerve-shredding thriller . . . ingenious'
(A. J. Finn, author of The Woman in the Window)

'Breathtaking'
(Daily Mail)

'Wildly entertaining . . . truly frightening'
(New York Times)


How do you find a killer when you're surrounded by madness?

1935. As Europe prepares itself for a calamitous war, six homicidal lunatics - the so-called 'Devil's Six' - are confined in a remote castle asylum in rural Czechoslovakia. Each patient has their own dark story to tell and Dr Viktor Kosárek, a young psychiatrist using revolutionary techniques, is tasked with unlocking their murderous secrets.

At the same time, a terrifying killer known as 'Leather Apron' is butchering victims across Prague. Successfully eluding capture, it would seem his depraved crimes are committed by the Devil himself.
Maybe they are... and what links him with the insane inmates of the Castle of the Eagles?

Only the Devil knows. And it is up to Viktor to find out.

'Deep, dark, and twisty . . . a gripping masterpiece of a thriller!' Alex Grecian, New York Times bestselling author of The Yard

'Elegant, edgy, ingenious' A. J. Finn, New York Times bestselling author of The Woman in the Window

'Drags you into its dark world kicking and screaming . . . gets under your skin slowly, then goes deep, like the tip of a butcher knife' New York Times

'Sensational . . . twists are jaw-dropping . . . a mind-blowing story line that will appeal to fans of Caleb Carr and Thomas Harris' Publishers Weekly

' A thrilling, twisting trip through the darkest corridors of the human mind' Daniel H. Wilson, New York Times bestselling author of Robopocalypse

'A tour de force: a clever and visceral thriller' Lincoln Child, New York Times bestselling author

'Dark, stylish and packed with jaw-dropping twists . . . an astonishing piece of work' M. W. Craven, author of The Puppet Show

'A superior thriller, at once stylish, absorbing and compulsive' Laura Carlin, author of The Wicked Cometh

'Well-crafted gothic crime . . . smart, atmospheric' Kirkus Reviews

'A Gothic masterpiece in psychological horror and creeping dread ' Neil Broadfoot, author of No Man's Land

'Deliciously authentic and darkly atmospheric' Graham Smith, author of Death in the Lakes