We have updated our Privacy Policy Please take a moment to review it. By continuing to use this site, you agree to the terms of our updated Privacy Policy.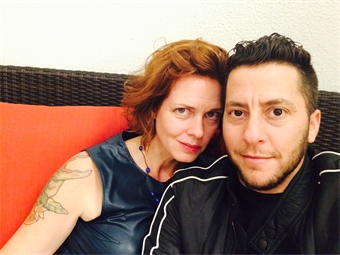 T COOPER and ALLISON GLOCK-COOPER are best-selling and award-winning authors and journalists. Between them, they have published seven books, raised two children, and rescued six dogs. The CHANGERS series is their first collaboration in print. The two also write for television and film, and they can be reached at their websites:
http://www.t-cooper.com
and
http://www.allisonglock.com
.
Read More
By the Author
Changers Book Two: Oryon finds our hero Ethan/Drew on the eve of her second metamorphosis - into Oryon, a skinny African American skater boy with…
Some teenagers worry about who they'll wake up next to. Others worry about who they'll wake up as... Ethan Miller is about to start high…