We have updated our Privacy Policy Please take a moment to review it. By continuing to use this site, you agree to the terms of our updated Privacy Policy.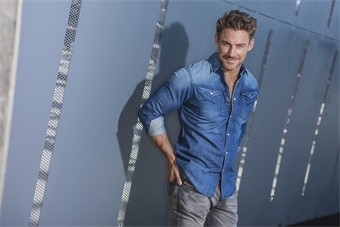 Jessie Pavelka
is an internationally recognised fitness and wellbeing expert and specialist in extreme weight loss. He is also one of the newest trainers on NBC's
The Biggest Loser
. Jessie has graced British and American television screens with his life-changing work on Sky's
Obese: A Year to Save My Life
and
Fat: The Fight of My Life
as well as Lifetime's
DietTribe.
He's motivated the masses on Oprah's OWN Wake-up Workout, ITV's 'Motivation Nation' in 2014 and headed the 'Sugar Free' campaign on
Good Morning Britain
in January and June 2015. Jessie is a Race for Life Ambassador in the UK and also runs Pavelka Limited, based in the UK, which offers a range of workshops and seminars plus an interactive membership website to help guide weight loss. For more information visit
http://www.jessiepavelka.com
and
http://www.pavelka.co.uk
. Twitter: @JessiePavelka. Facebook: facebook.com/JessiePavelka. Instagram: @Jessiepavelka. YouTube: JessiePavelka.
Read More
By the Author
GET IN THE BEST SHAPE OF YOUR LIFE In The Programme, Jessie Pavelka, popular fitness expert and star trainer of The Biggest Loser, delivers a…