Rights Non-Fiction Book of the Month | November 2019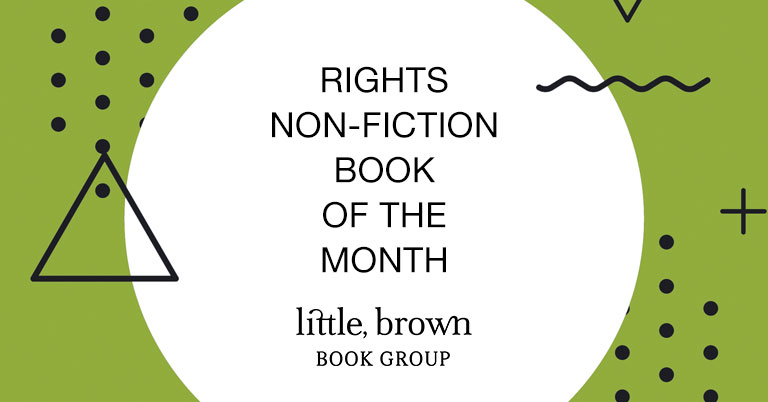 This November, the LBBG Rights team has chosen 'Saving the Last Rhinos: The Life of a Frontline Conservationist' by Grant Fowlds and Graham Spence as our Rights Non-Fiction Book of the Month!
'A terrific read . . . an outstanding book!'
Gary Player and Vivienne Player


'A truly heart-wrenching story, but a must-read for all who value our wild animals and their right to roam free. Grant Fowlds is a Zulu in a white skin and loves the people who hold the key to animal conservation. This is an intriguing true story that sends a clear message to the rest of the world.'
Phil Liggett


'Exceptionally readable - a fluid and captivating story . . . a swashbuckling tale.'
Dr Dave Cooper, Rhinos Without Borders veterinarian, and Debbie Cooper of iSimangaliso Wetland Park

'A rollicking true-life adventure that celebrates rhinos and people'
Guy Rogers, Daily Herald

'Truly awe-inspiring . . . Read this book. You will get a sense of Africa like never before, from a true African soul.'
David S. Lee, Limbani in the blockbuster movie Black Panther

'An excellent read . . . both sobering and uplifting'
Moira Smith, General Manager Africa & Middle East, Goway Travel

What would drive a man to 'smuggle' rhino horn back into Africa at great risk to himself? This is just one of the situations Grant Fowlds has put himself in as part of his ongoing fight against poaching, in order to prove a link between southern Africa and the illicit, lucrative trade in rhino horn in Vietnam.

Shavings of rhino horn are sold as a snake-oil 'cure' for colds or impotence, but a rhino's horn has no magical, medicinal properties. It is for this that rhinoceroses are being killed at an escalating rate that puts the survival of the species in jeopardy. This corrupt, illegal war on wildlife has brought an iconic animal to the brink of extinction.

Growing up on a farm in the Eastern Cape of South Africa, Grant developed a deep love of nature, turning his back on hunting to focus on saving wildlife of all kinds and the environment that sustains both them and us. He is a passionate conservationist who puts himself on the front line of protecting rhinos in the wild - right now, against armed poachers; but in the longer term, too, through his work with schoolchildren, communities and policymakers.

We are most grateful to photographer Gerhard van der Westhuizen for the use of his stunning photograph on the cover of the book.